Miss Wiggles is the FETISHWEEK Fetish Phenom of the Week! You can see more of her at her on Twitter here: https://twitter.com/bum_wiggles/media
Below you can see her award banner and some of the photos that she has sent to my Twitter account over the past week. If you want to be in contention for next week's award, just @mention me in your sexy photos and you're entered.
If you're interested in seeing your photos here, tweet your best photos (I particularly like ass, ass worship and sexy stocking photos) to me and I'll retweet them to my 59,000 followers and post the best photos on my website (I also get thousands of hits here every day).
Since I'm posting what you shared, it has a link directly to your account. You have multiple chances to get noticed by new people just by tweeting a photo to me. It's potentially a great promotional opportunity for those who want to participate.
If your account is private Twitter won't let me share you posts.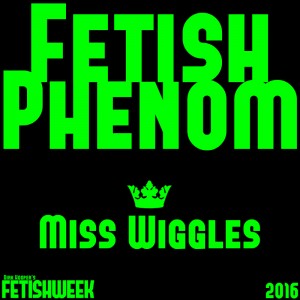 Why ass, ass worship, and sexy stockings photos in particular? Well, I have an old-fashioned leg and ass fetish myself so it's fun for me, and it gets the best reactions from the people who follow me, so it's a win all the way around. I'll be glad to share any quality photos though.
Again, if you want to participate in the next round, tweet your photos to me right here. It's a great promotional opportunity.
Fans… follow and retweet these beauties! They are sharing these photos with you and they deserve all the attention they can get. Without further ado, here's the best from the past few days, presented in (mostly) reverse chronological order.