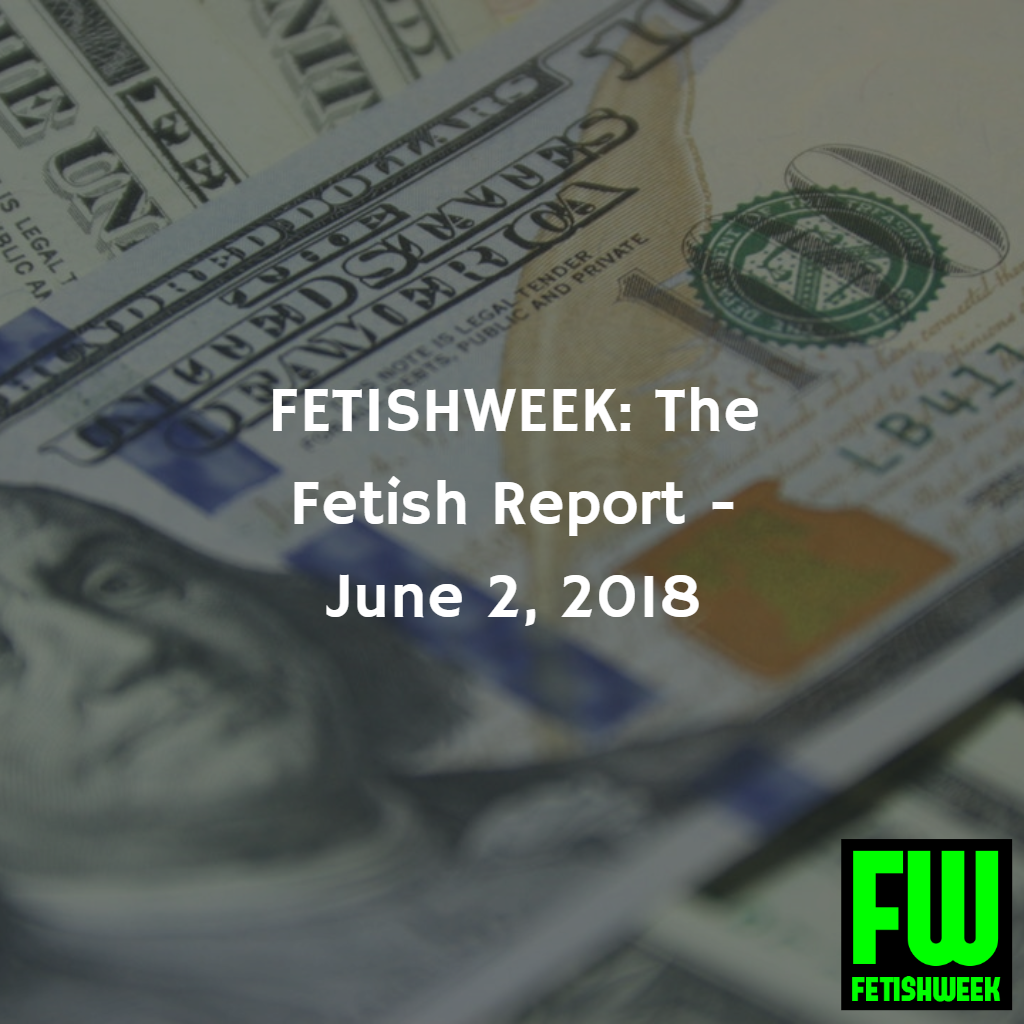 FETISHWEEK: The Fetish Report – June 2, 2018
Fetish, Kink, and BDSM in the News
First Congress Took Sex Workers' Websites. Now It's Coming For Their Bank Accounts.
If you're not aware of the growing war on sex workers, which includes dominatrices and fetish models, then please read this very important article from HuffPost about a bill that's being introduced by Senators Elizabeth Warren (D) and Marco Rubio (R) which targets sex workers bank accounts.
https://www.huffingtonpost.com/entry/human-trafficking-banking-bill-sex-workers_us_5b045577e4b0740c25e5efd1
---
Airbnb Blackballed Sara Jay. Why? For Being An Adult Actress!
The war on sex workers continues, this time with adult actress Sara Jay who got banned from Airbnb, not because she filmed on their property, but simply because someone recognized her as an adult actress and said that she advertised "sexual services" which she does not.
https://avn.com/business/articles/legal/airbnb-blackballed-sara-jay-why-for-being-an-adult-actress-777497.html
---
Hull dominatrix to reveal all on Channel 5's The Sex Business
Mistress Dita gets a featured profile on documentary show The Sex Business where she shares some behind the scenes info on what she does and speaks up for the homeless community.
https://www.hulldailymail.co.uk/whats-on/whats-on-news/hull-dominatrix-reveal-channel-5s-1592870
---
The Fetishistas Coverage of the German Fetish Ball 2018
If you like fetish fashion and fetish models then look no further than The Fetishistas who have a bunch of interviews and German Fetish Ball 2018 coverage on video.
Here's an interview with Dani Divine:
Visit 
https://thefetishistas.com/
to see the rest of their comprehensive coverage.
---
Kinkly Gives A Refresher on Tops, Bottoms, and Switches
When you've been involved with BDSM for a while it's easy to forget what it was like when you first started out. Stella Harris with Kinkly gives a primer on the terms and makes the case for a little more respect for switches.
https://www.kinkly.com/2/1202/sex-tips/bdsm/power-play-the-differences-between-tops-bottoms-and-switches
---
Tweet of the Week
It's time to visit @EstellesDungeon
New luxury #dungeon in #Berlin! Check out https://t.co/RB5XzbViU7 for more information?? new awesome pictures coming soon!!!!!!#bdsm #fetish #femdom #mistress #domination #domina #Estelle #sweetTabu @dieneranton @Oostwalum @DirkHooper pic.twitter.com/jA89pSqsf8

— Lady Estelle (@bizarre_DIVA) May 30, 2018
---
Kink Weekly Discusses Sensual Bondage
Not all bondage has to be that complex and beautiful shibari-style work. Baadmaster presents some thoughts on sensual bondage and what it means to a BDSM scene.
http://www.kinkweekly.com/article-baadmaster/sensual-bondage/
---
Dirk Hooper Posts and Podcasts
FETISHWEEK: The New Puritan Movement
The top two stories this week inspired me to look at and comment upon what I call The New Puritan Movement which is an international push by several governments to tell you what to do in your own bedroom.
http://www.dirkhooper.com/fetishweek-the-new-puritan-movement/
---
---
I'm So Proud to Announce the Launch of My New Dirk Hooper Photographer Site!
You're on my new site right now! It's been seven years since I updated this site and I detail how and why I updated in this post.
http://www.dirkhooper.com/proud-announce-launch-dirk-hooper-photographer-site/
---
Please tell me what you think about these news stories below in the comments, or add your own news story!
If you have something you'd like to include in the next FETISHWEEK: The Fetish Report, then contact me directly at: dirk@dirkhooper.com