Ignorance of BDSM is Dangerous
by Dirk Hooper
The explosion of interest in EL James' Fifty Shades of Grey is a double-edged sword for the BDSM community. The concepts in 50 Shades have spawned curiosity in people who never would have considered kink-play previously. The Today Show, The View, Dr. Oz, every major newspaper and periodical is covering the trilogy of books, and the topic of BDSM, in a way that is serious, respectful and informative.
On the other hand, there are articles like, Is Fifty Shades of Grey Dangerous? by true crime author Kathryn Casey for Forbes.com. In the article Casey asks,
"Do middle-aged women, the main audience for this book, really view the threat of violence as an aphrodisiac? And isn't it dangerous to turn a BDSM-addict into a romantic hero? Would we want our daughters dating Christian Grey?"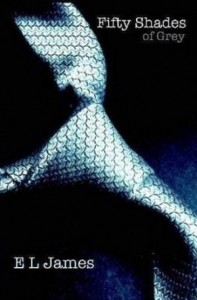 Casey's article equates the fictional character Christian Grey with anyone who practices BDSM. Using that logic, you can conclude that all psychiatrists are serial killers because you read Silence of the Lambs. It is important to note that, in fiction, writers purposely create flawed characters so that there is conflict and a resolution. If Christian Grey were perfect from page one, there would be even less of a story in Fifty Shades of Grey than there already is. He's a terrible Dom, because that's what is required of the story, and perhaps because the author doesn't know any better.
EL James and Kathryn Casey only know what little they have read about BDSM. What you have in this case is a fictional book written for the purpose of entertainment, and a reactionary article written through the eyes of a true crime author. Frankly, you're not going to get any insight into real BDSM by reading the work of either writer… and therein lies the problem.
The article Is Fifty Shades of Grey Dangerous? ran on Forbes.com, which lends a certain gravitas to the work. Yes, the fictional character Christian Grey is a terrible excuse for a Dom, and elevating him to a romantic hero in the real world could be dangerous. However, it's just as dangerous to equate that character to everyone who practices BDSM, and publish it on a mainstream website as gospel. There's enough misinformation and allegations about BDSM out there already.
It is no longer acceptable for legitimate media sources to allow the ignorant to define real BDSM.  Members of the kink community need to be vigilant and ready to call-out media sources for propagating misinformation.  Poor journalists and attention-starved media outlets are still functioning under the paradigm that they can malign BDSM while they court readers and viewers with salacious content.
It's time for those of us who are "BDSM addicts" to challenge that notion.