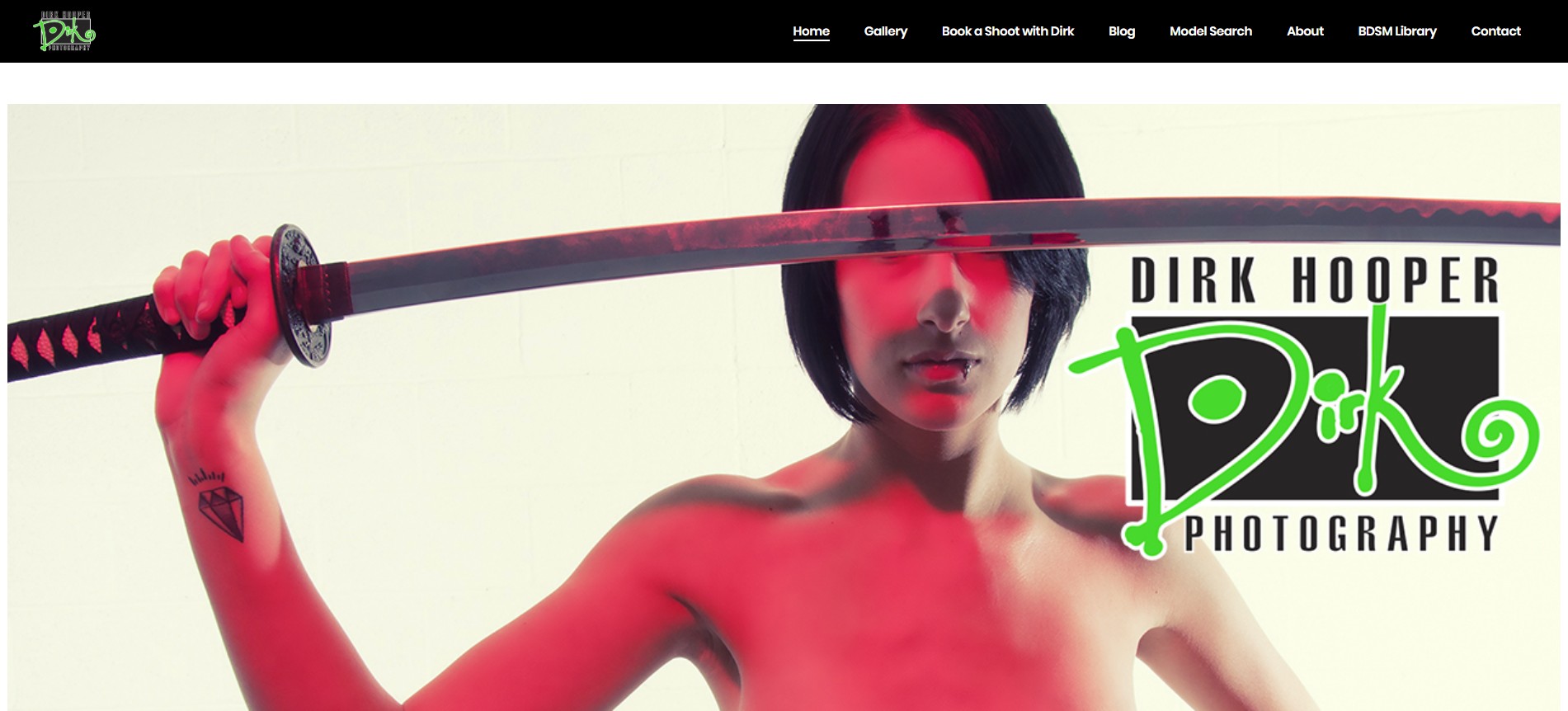 I'm So Proud to Announce the Launch of My New Dirk Hooper Photographer Site!
On October 17, 2001 I created this site. I created it by using Dreamweaver and straight HTML coding.
After four previous updates this new update is the most important ever!
WordPress
Seven years ago I saw the power of running a site that used a Content Management System. I wisely settled on converting my site to WordPress. This was a great idea because it took a lot of the work out of updating a site, and it came with a ton of amazing interactive features.
Seven years ago I had a website that was fully functional and was impressive visually.
How the Internet Changed
Three years ago something huge happened. For the first time since the introduction of the internet more people were using their cell phones to access the web than people who were using laptops or desktops. That was my cue to update this site to not just be interactive, but be responsive. What that means is that when a cell phone or tablet visits the site, it will "respond" in different ways than it will for a desktop or laptop. It scooches things around to make it easier to see the content if you're on your phone and makes the buttons bigger.
Then Life Happened
It was definitely time to update the site after four years, but due to a number of things including getting busy with clients, new projects, fun projects, some family health issues, and other stuff, I ended up waiting until now to make this big update.
So What's New?
The look is new across the board, and it moves and functions in completely new ways. This site is also a LOT (and I mean A LOT) faster and, as I mentioned above, it's responsive to cell phones and tablets like never before.
I've also done some rewrites on my page content, refined some old stuff, ditched a couple of things, and added a lot more functions.
I have a brand new Model Application Form and Contact Page. For the first time in seven years I have a Links page that welcomes reciprocal links.
I've doubled the amount of galleries and they are completely updated (there are still many more coming). For the first time in well over a decade I've added my artwork back into the mix. There's new digital artwork already, and I'll be updating with paintings, sketches, printmaking and more soon.
And What's Coming Next?
I've been holding off on so much over the past few years. Now I'm looking to the future.
I'm going to be adding a podcast, maybe two to this site soon.
There's going to be a return of my FETISHWEEK news feature.
Also, as you would expect from a photographer, you will see many more photo sets, but also breakdowns on artwork, reviews of all kinds of products, and a commitment to the fetish/BDSM community to keep informing and innovating right here and elsewhere.
And this blog is easier to read, easier to write for, and looks fantastic! I'm very excited about that because I'm writing now more than ever.
Thank You!
There's no way that I could have done this update or survived this long without the support of my family, my friends, and my fans. Thanks to all of you for past 17 years of activity, love, and input. I deeply appreciate all of you.
You're going to be amazed by what I do next, and I'm doing it all for you. Please tell me what you think in the comments section below.