Step-By-Step Breakdown of "Glister" Digital Art by Dirk Hooper
I've been building to this type of work for a long time, and I stayed up until 6am to finish this piece recently!
This is a digital art piece that was created from beginning to end on my computer.
Step-By-Step
The first step was to set up a background and do some sketching to lay out the piece in PhotoShop.
Then I did the "inks" as vector line-work in Illustrator.
I imported the inks back into Photoshop and started coloring the piece. To start the painting process I chose a different style this time.
I've never done coloring in an airbrush style before this piece. This was a total experiment to see what I got.
This is also the first time I tried to capture more of the process. I did this so I could share with all of you!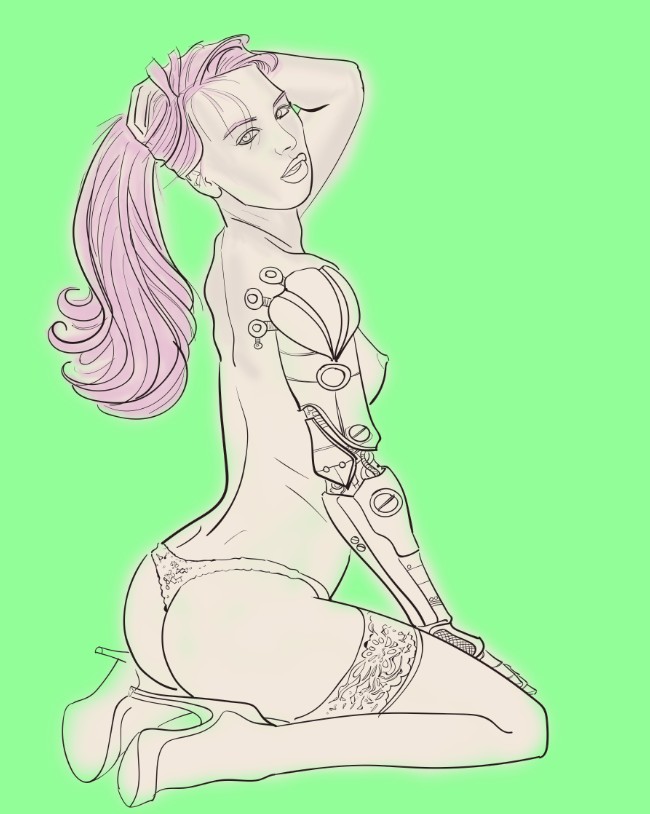 I laid down some flat color on the entire piece then started work on the hair above.
My next step was to put individual color on all the different parts.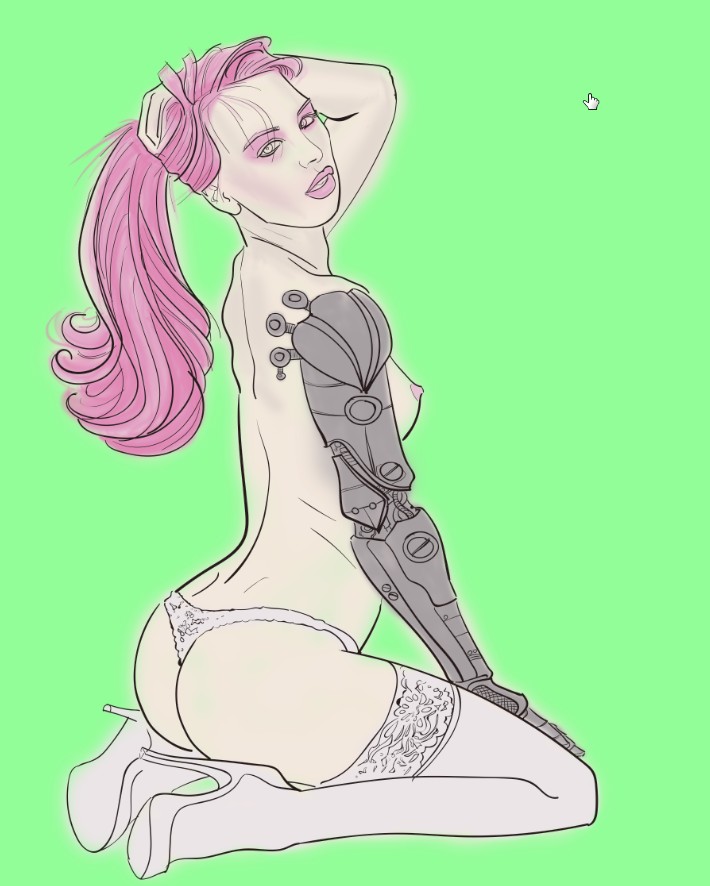 If it wasn't so late when I was working I would have captured more of the process… but I was barely staying up at that point and I knew I was close!
I'm really happy with the results, especially since this was the first time I've even tried to paint with this method. Obviously I'll be trying many more with this style. (And I promise to capture the process to the end!)
Here's a look at the finished piece. Please tell me what you think in the comments below.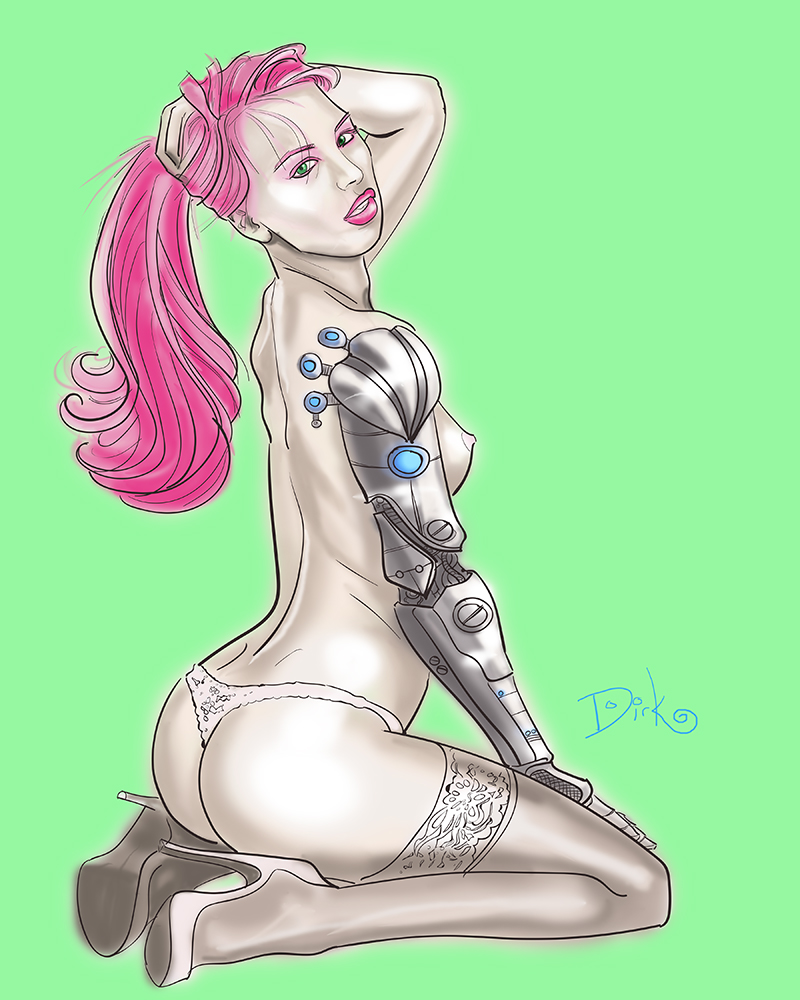 This piece is available on art prints, tees, cups, and more at this link: https://www.redbubble.com/people/dirkhooper/works/31423942-original-glister-art-by-dirk-hooper?asc=u&c=786974-dirk-hooper-art-works
You can see more art like this on my Illustration Gallery Page.