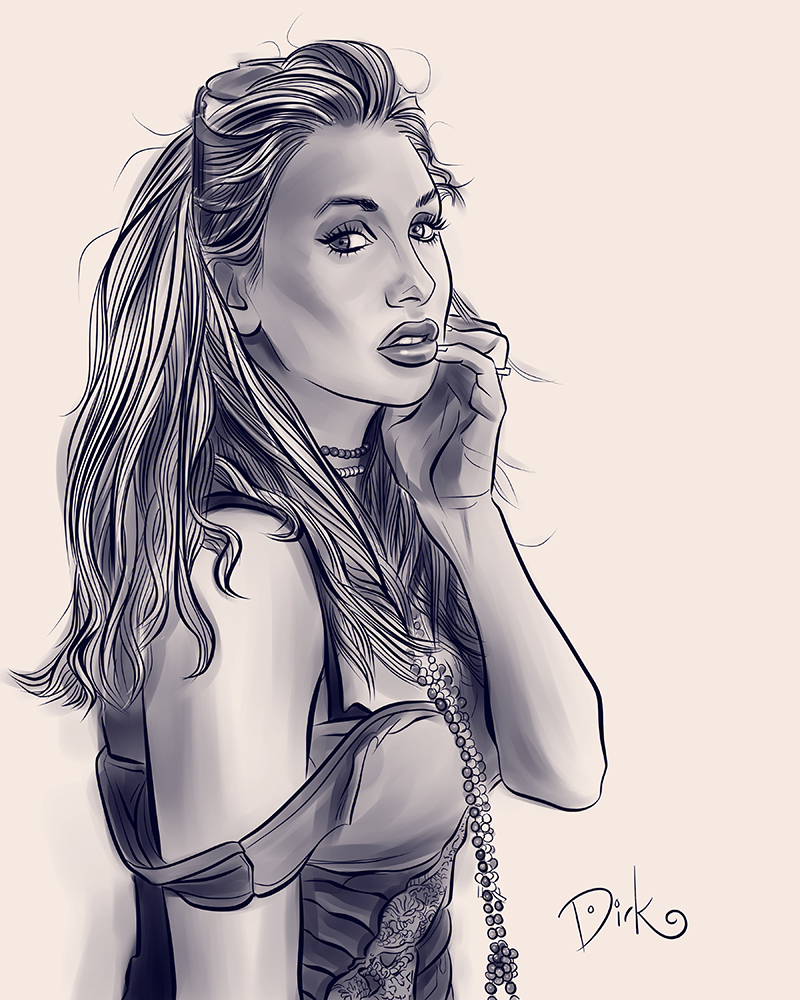 Have you ever wanted an original piece of artwork of you, a friend, or a loved one? This is your chance to get something that will absolutely be the most unique gift possible for someone special (or yourself).
I've been an artist since I was five years old, and a professional artist since the age of 14. But this is the first time I've offered commissioned artwork.
I'm offering commissioned pieces in several sizes, and increasing complexity. What you'll get is a digital file that you can use to make your own prints, you can use for advertising or anything else you want. That's highly unusual, and a great deal to you, but something I'm offering at this time. However, I retain all rights to use and display the work as well.
One other bonus is unless you just want the piece for your own private use, I'll do my best to promote you and my artwork across all my social media accounts and here on my website.
Size, Format, and Prices
Below are the formats that I'm am offering and the prices.
Prices may (and will) go up at any time.
12″x 15″ Two Color Portrait Artwork – $99
This is a standard torso or portrait image of your subject. It is presented in black and white, or simple two-color composition in high definition as a digital file (that you can print).
---
12″ x 15″ KinkInk Portrait – $125
This is a simple torso or full-body portrait, in color and high definition presented as a digital file (which can also be printed). The style for this piece will be just like comic art, with heavy inks and flat colors. I like the weird colors, but I can make them more normal, if that's what you want.
The style is very modern and dramatic, and will look amazing on your wall!
---
12″ x 15″ Painted Portrait – $299
The Painted Portrait is a detailed and beautiful representation of you or a loved one. You will be immortalized with a piece that is crafted in a style that evokes classic paintings and will be cherished forever.
---
16″ x 20″ – $499
This is a fantasy piece that can literally be anything you and I can imagine, and will be increasingly complex, might include two or more figures, a background, in color, and high definition presented as a digital file.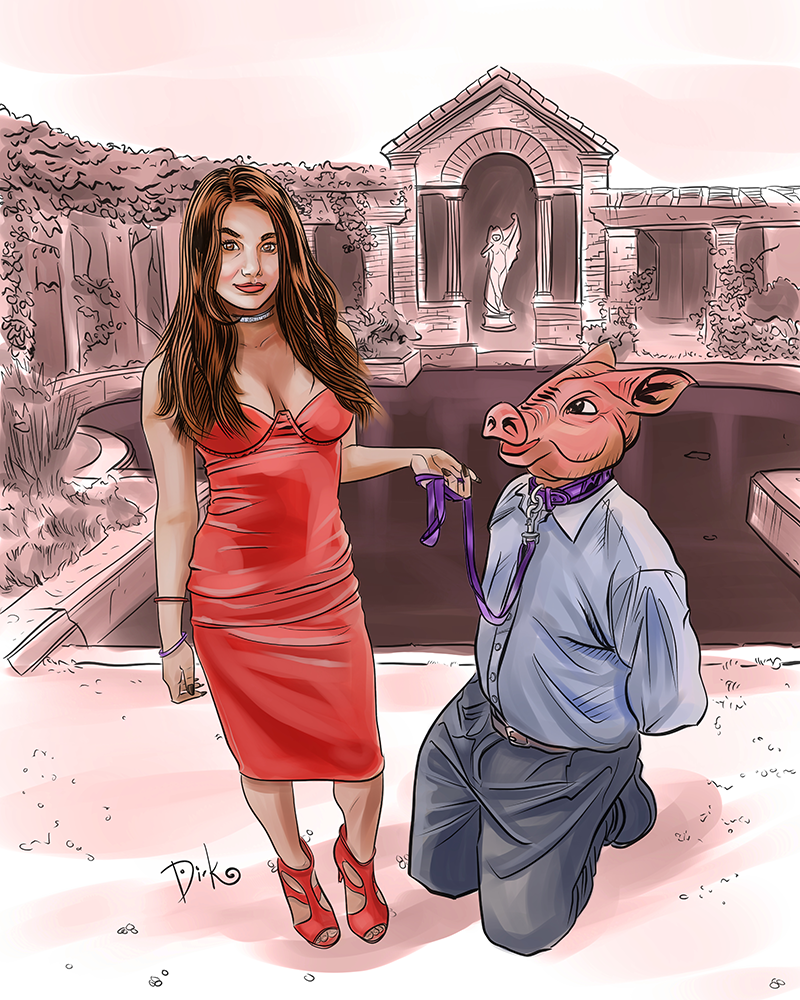 ---
Editorial and Commercial Illustrations
I've done editorial style illustrations for magazines, newspapers, music albums, and comics for over 25 years. Here is a sample of my recent work and style.
I can also do book cover illustrations and other promotional pieces.
Please contact me for a quote on your project.
---
Contact
You can contact me directly at dirk@dirkhooper.com to request a piece.
I work on a first-come-first-serve basis, so if you need the work for a birthday or a holiday, then please contact me early.
I require payment up front.
We will discuss your ideas and all the possibilities. I will do my best to bring your vision to life.
Additional Information
If you would like a print of your work, I have a service that will make a beautiful art print that's suitable for display. There are other formats available as well, including metal and canvas prints. I'm happy to help guide you to make a wonderful print that you will treasure forever, and you won't believe how amazing it looks when it's printed correctly.