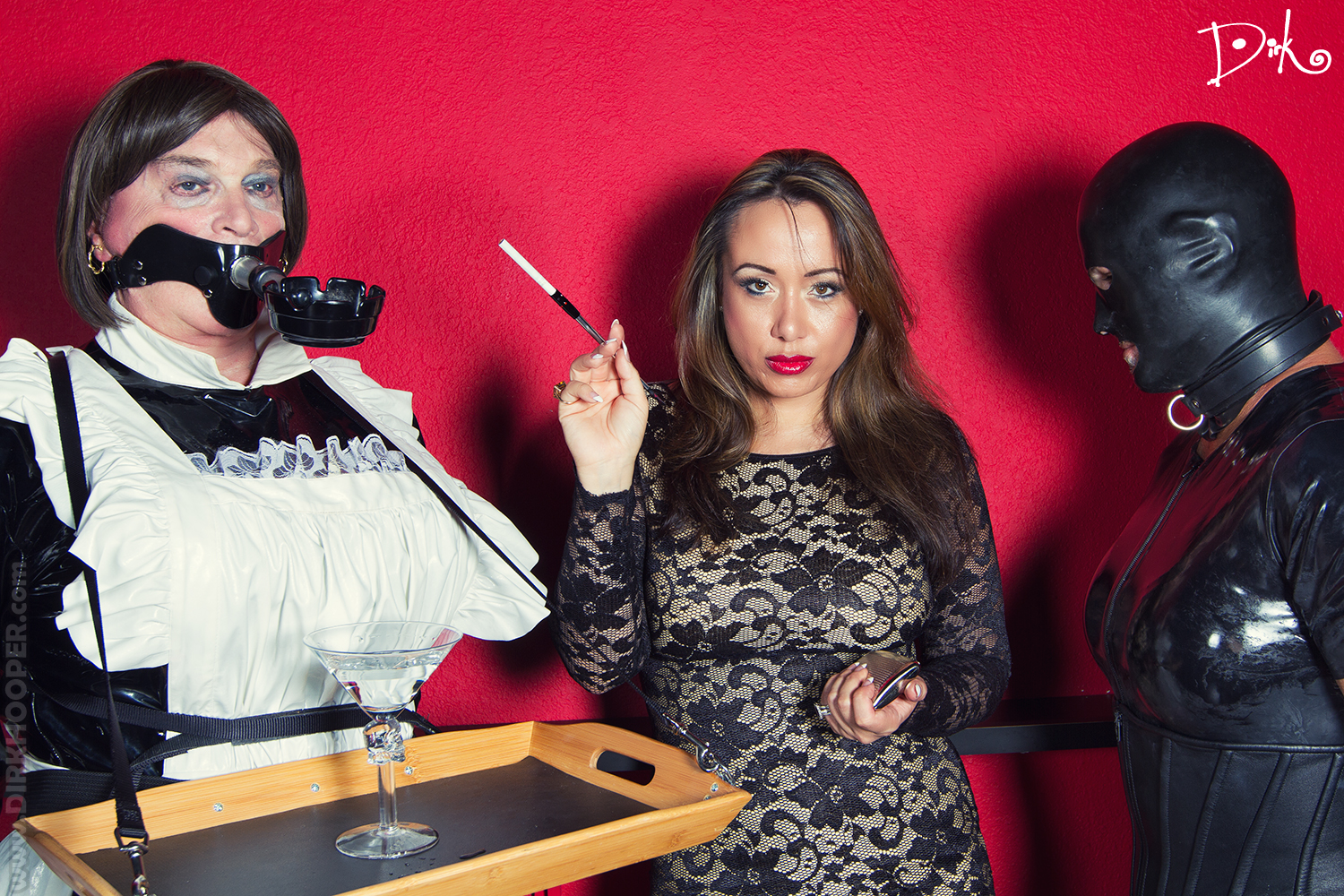 If you're a professional dominatrix your image is your most important marketing tool. The way you look means money to you.
While it's easy to take a selfie, capture a frame from a webcam, or get your cousin with a digital camera to create photos, nothing compares… by a long shot… to a set of photos from a professional photographer.
Dominatrix Photographer Dirk Hooper has been taking FemDom photos for over 20 years — not just glamour photos, or boudoir photos, but photos of professional and lifestyle dominatrix. He's been an active member of the lifestyle BDSM community over that period of time as well.
Unlike other photographers, even fetish photographers, he understands how to capture your image to maximize the impact for your clients, submissive men and women. There's a subtle craft to nailing the difference between making you look sexy, and making you look DOMINANT.
The investment you make with Dirk Hooper will bring you attention, adulation and more money.
There's another huge bonus to booking a shoot with Dirk Hooper. His social networking game is insane and he will share your photos with his network. Hooper has over 40,000 followers on Twitter, nearly that same amount on Google+ and additional accounts across numerous social networks. He's the host of The Fetish Show Radio Program and is a writer who has recently been published at The Huffington Post, Slate Magazine and Business Insider. The site you're on right now gets 10,000 visits a month and it's growing.
You're going to get an exponential boost directly to your target audience just by working with Dirk Hooper. The best photos may get additional exposure through gallery-showings and publishing, if that's something you are interested in.
Dirk Hooper can travel to you and loves to shoot on location.
Contact Dirk Hooper or visit his Book A Shoot Page to schedule your custom professional dominatrix photoshoot today.
---
Testimonials from Professional Dominatrix
Dirk Hooper is not just an experienced photographer with state-of-the-art equipment. He is an artist with a strong creative aesthetic who uses the equipment to achieve the client's goals.

He takes what he has to work with and through his lens sees what it can become. A basic look or idea gains mood and definition; as with any good artist his improvisational skill adds depth.

I have never been so at ease in front of the camera; his patience and personality truly helped me relax.

I look forward to future shoots with Dirk at the helm.
I have never worked with a more professional and extremely talented photographer since I began modeling. He listens to what you want to capture and makes sure that both of your visions come together in a way only Dirk can do.

The first time I shot with him he made me feel comfortable as soon as we met!

The photos we captured together have received international praise and I am so happy to have him as a photographer that can collaborate and create Glamour, Dominatrix, FemDom and everything sexy when I am in front of his camera.

So if you want the best photographer set up a shoot with him! He never disappoints!

– Goddess Sieva