I am now using Revue to serve my newsletter.
Please sign up at the link below!
Articles, insight, art, podcasts, interviews, and photos by Dirk Hooper. Including news, reviews, VIP profiles, on the subjects of kink, nfts, adult content creators, social media, entertainment, events, and a few surprises! It's free to subscribe.
You can also keep up with any appearances or tours that Dirk Hooper will be making!
The Dirk Side with Dirk Hooper Newsletter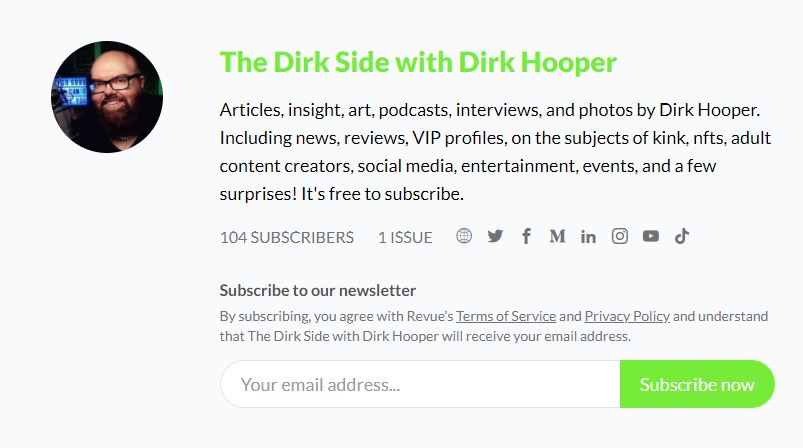 Subscribe here: https://www.getrevue.co/profile/dirkhooper