My mission is to use my asymmetric creativity, insight, and experience, to bring wonder to initiates, provide clarity in darkness, and appreciate beauty in my own unique way. My journey as a kinky person and a member of the BDSM community ignites my productivity and propels me to do more, to reach new minds, and to help other positive voices rise.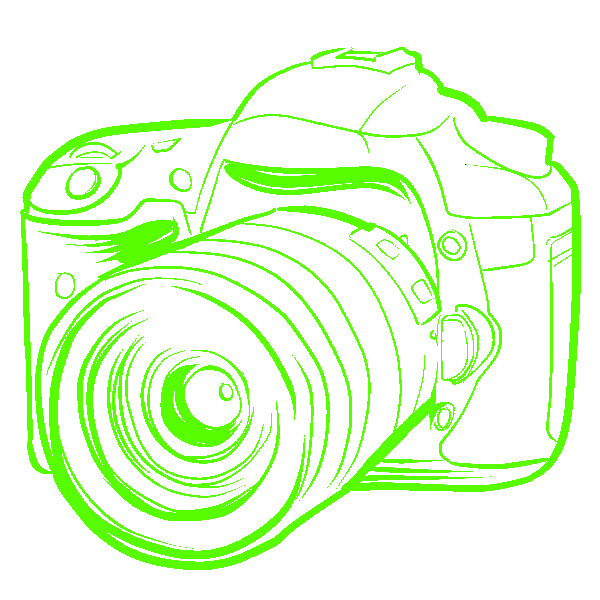 Book A Shoot
I'm an award-winning, internationally-published and exhibited professional photographer with over 20 years of experience. I specialize in photos of professional dominatrix, fetish and glamour models, but I've also shot private photography for couples, commercial projects, events, and for publication.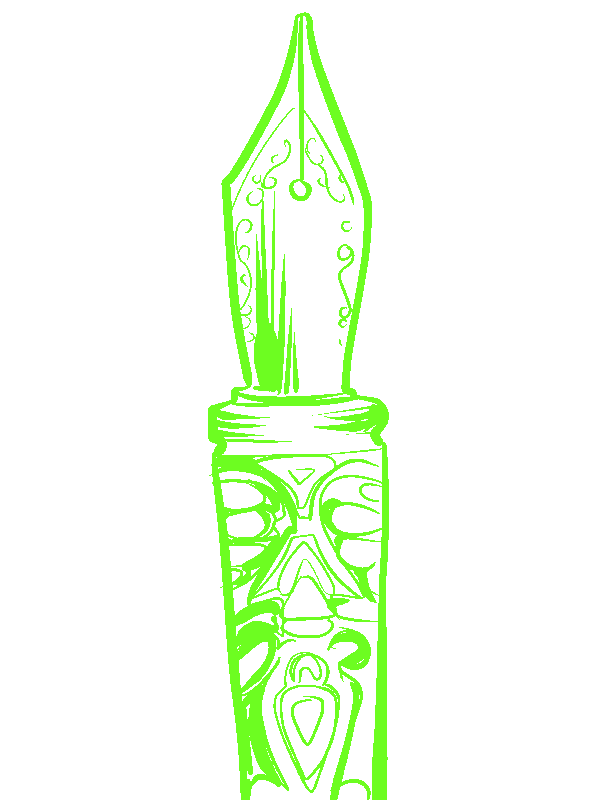 If you're looking for a singularly unique present, you have a project that needs to tell a story, or need illustration or comic artwork, then my combination of pop surrealism fine art, fetish and kink expertise, and over three decades of illustration experience are ready to help!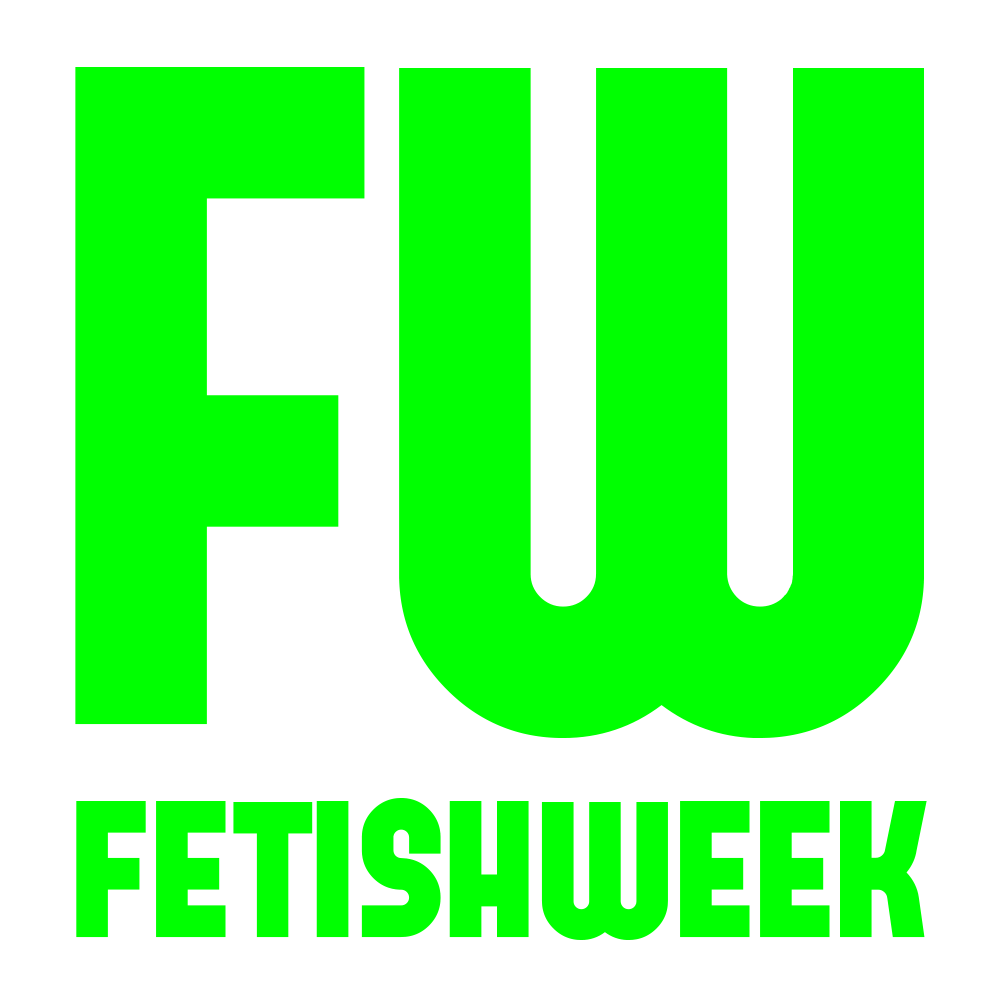 FETISHWEEK
I established FETISHWEEK on November 21, 2011 to allow me to cover kink, fetish, and BDSM news, personalities, events, and topics. Now I regularly do video interviews with VIPs, cover hot takes on issues, and do roundtables with professionals. See updates in my blog.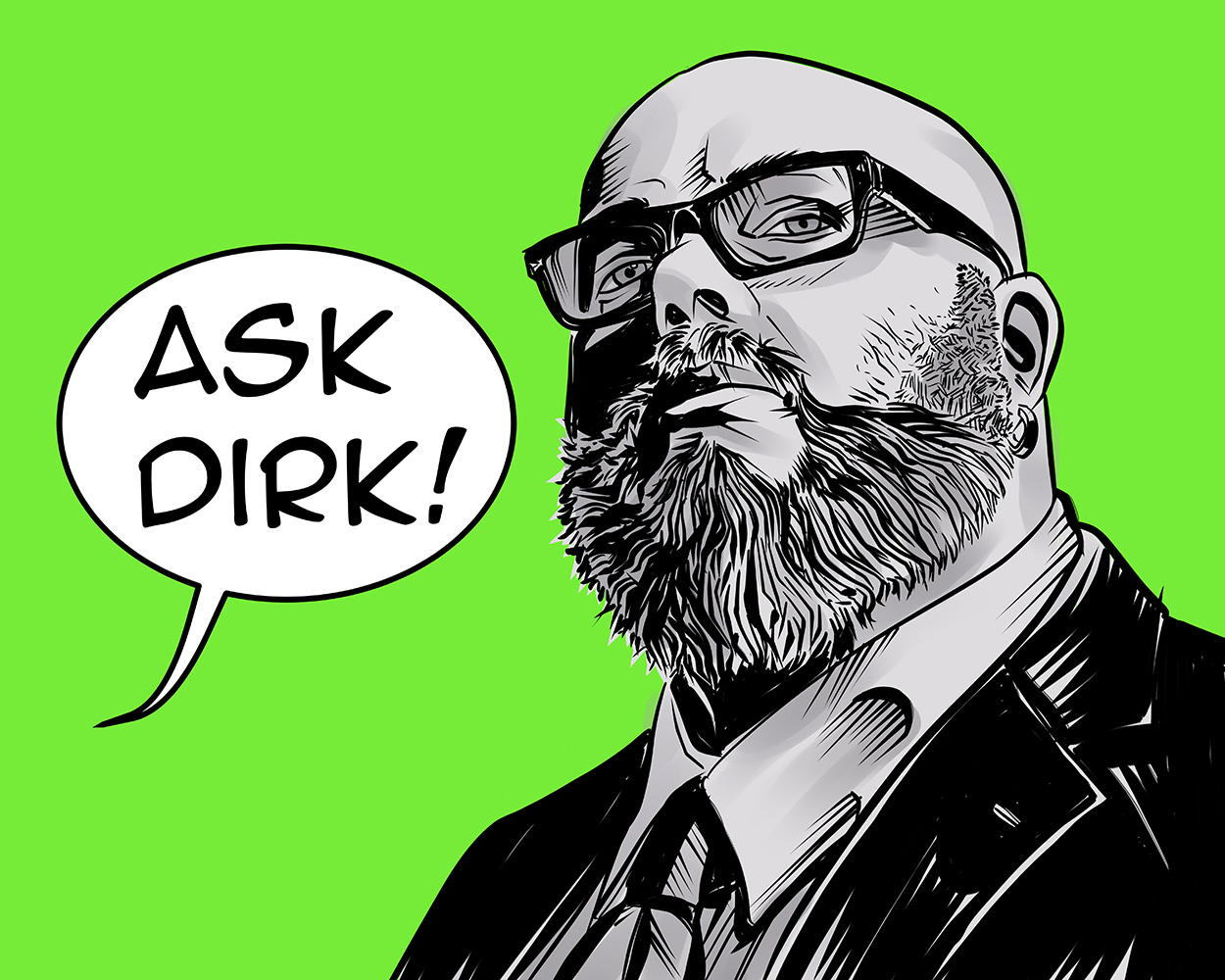 As a proud member of the kink community, a prolific writer, and a BDSM mentor, I'm taking your anonymous relationship questions and answering them on my blog. Email your questions to dirk@dirkhooper.com and watch my blog for answers.
Support My Art and Writing
Patreon is my new home for explicit fetish, BDSM, and kink writing and art.
Your support on my new Patreon account will directly create new femdom and fetish art and writing.
This is where I push the limits for you!
Subcribe now!
Articles, insight, art, podcasts, interviews, and photos by Dirk Hooper. Including news, reviews, VIP profiles, on the subjects of kink, nfts, adult content creators, social media, entertainment, events, and a few surprises!
Subscribe to my Revue Newsletter "The Dirk Side" now! It's free!
My Redbubble account presents some of my classic images and some exclusive kink and fetish content to wear and display.
If you like my artwork and would like to wear it, have it on a greeting card, a print, or much more I have a wide variety of art that goes from tame to titillating!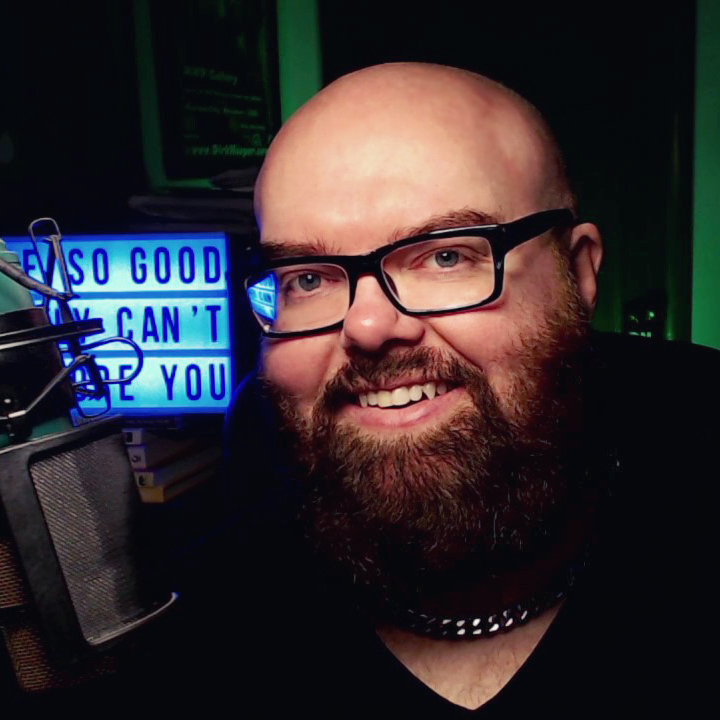 I'm an award-winning fine artist, fetish photographer, award-winning professional writer, award-winning podcast producer and host, and journalist for the BDSM community.
For the past three years, I won Best Fetish Photographer at the Fetish Awards in St. Petersburg, Florida. My career in fine-art fetish photography has led me to galleries around the world including England, Belgium, the Netherlands, China, Thailand, and across the United States. I have work in the permanent collection of the Kinsey Institute at Indiana University, The Patpong Museum, and the Leather Archives and Museum in Chicago.
I've been drawing since I was five years old, published several comic books with my friends in my 20s, and I'm now a prolific digital artist and illustrator who does commissioned portrait artwork, illustrations for companies and is leaning heavily into NFTs.
Finally, I really enjoy making new connections, collaborating with other people, or just hearing from people who have comments about my work.
Please contact me directly at:
FETISHWEEK, News, Announcements, Art, Photography, and Opinion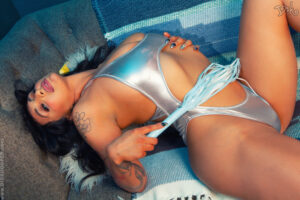 Photoshoots
This set, named "Electric" is the second set of photos taken about a week ago near downtown Oklahoma City in an old house that has
Read More »