Dirk Hooper's Artwork from the 90s to 2020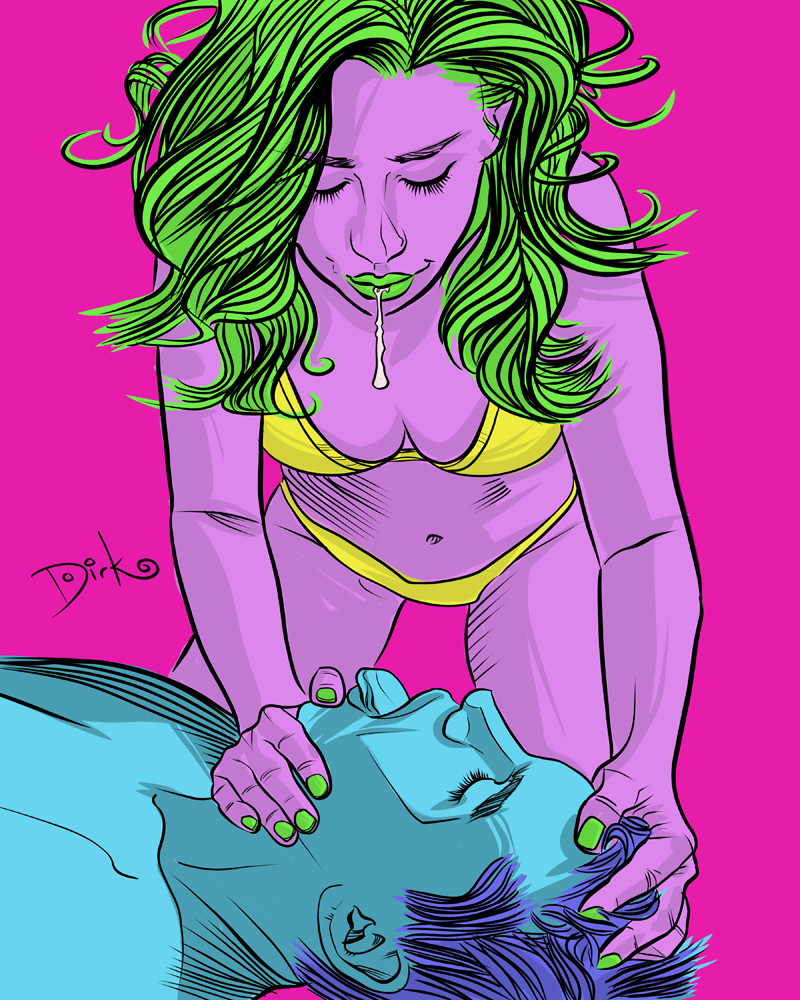 I've been drawing since I was six years old. Even then I wanted desperately to learn how to draw superheroes.
When I was about 13 my art moved more towards Heavy Metal, and Marvel Conan comics, and my burgeoning interest in fetish and BDSM. You can see that's still where most of my attention is focused.
Unlike most photographers who can't draw, I've been published as an artist and I sold my first piece when I was in my teens. I choose to do photography because it's another tool that I use to express myself. I choose illustration because it feeds my soul.
In the 90s I illustrated several comic books and self-published them with a group of friends. I also spend the 90s doing illustrations for bands, magazines, games, and businesses. 
Unfortunately, I wasn't making enough money as an artist to do that full-time, and I walked away from art to focus on photography for about 15 years.
I returned to creating art in 2014 when a friend discovered that I did art, and helped reignite that desire.
Most of the pen and ink stuff below was from 20 years ago.
The color work is primarily recent and created digitally. I recently developed an all-digital process has me producing about one piece of finished art a week.
If you really like these pieces, many are available on tees, mugs and more at https://www.redbubble.com/people/dirkhooper.
If you don't see something offered and you're interested, contact me and I'll get it up there.
Finally, I do commissioned art  too. More information on how you can commission your own custom piece of art by me here:
Commission Original Kink and Fetish Artwork by Dirk Hooper