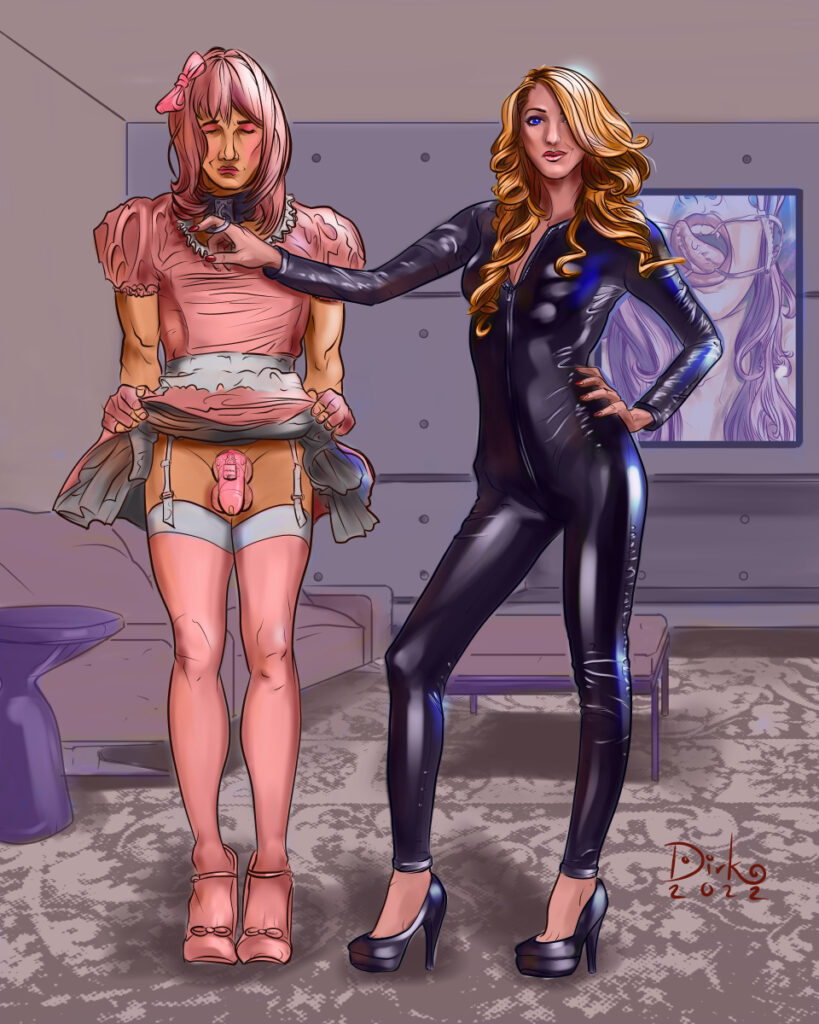 I started doing commissioned artwork in 2018. Since that time my artwork has evolved into what you see here. I've still included some of my earlier work because some people really enjoy seeing where I came from.
What I'm doing now is my KinkInk style, my DuoChrome style, and paintings.
The images below were created either as a gift or commissioned by the person in the piece. All of these artworks represent an actual person and were custom-made to their specifications.
Commission Original Art
If you like these pieces and want one of your own, I'm doing custom commissioned portraits right now!
Please visit the link to my Commissioned Artwork Page for more information.
Commission Original Kink and Fetish Artwork by Dirk Hooper
Please click on the thumbnails below to see the full-size high-resolution image, or to space through a slideshow.
KinkInk Portraits by Dirk Hooper
Painting Portraits by Dirk Hooper