As a BDSM mentor, journalist for the BDSM community and a member of the BDSM community for over 20 years, I often get asked about what BDSM books are the best.
When I was getting acquainted with BDSM, back in the 80s and 90s, people suggested certain books to read. Many people are still suggesting the same books today, and there's nothing wrong with them. However, BDSM has come out of the closet since then, we've had decades of experience to draw from, an explosion in publishing, and something called "the internet" has gained some traction… things have changed, but that damn list of old books hasn't.
What I want to give you here is a constantly updated list of books for people who are looking for quality work on kink, fetish and BDSM. I'm purposely leaving certain books off this list because they have had their day and it's time to give some new ideas a chance to surface. Plus, those other books are listed EVERYWHERE else. I like being different.
So here's my BDSM Library. May it serve you well and forever grow!
I've read all of the books below and I highly recommend them. If you've written a new non-fiction book on the subjects of kink, fetish or BDSM then I could be interested in reviewing it. I might even feature it on this page. More information on my Review Policy is here.
---
How-To Non-Fiction Books About BDSM, Kink and Fetish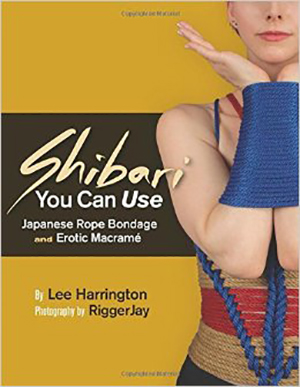 From the description:
Japanese-style rope bondage and erotic macramé may look complicated and intimidating, but you can learn the basics of this beautiful, sexy art form today. Bondage artist and educator Lee Harrington takes you step by step through a variety of concepts and ties, giving you the tools to make aesthetically rewarding ropework. Each tutorial is broken down into easy-to-follow photographs by RiggerJay with detailed descriptions of each step, including how to tie all those knots.
From Dirk Hooper:
What strikes me about "Shibari You Can Use" is how well the instruction is written and how easy it is to follow the photographs. This is a great book for people who want to know everything from functional rope bondage to the fancy stuff you see in professional photos. This is a book that is instantly usable.
"Shibari You Can Use" on Amazon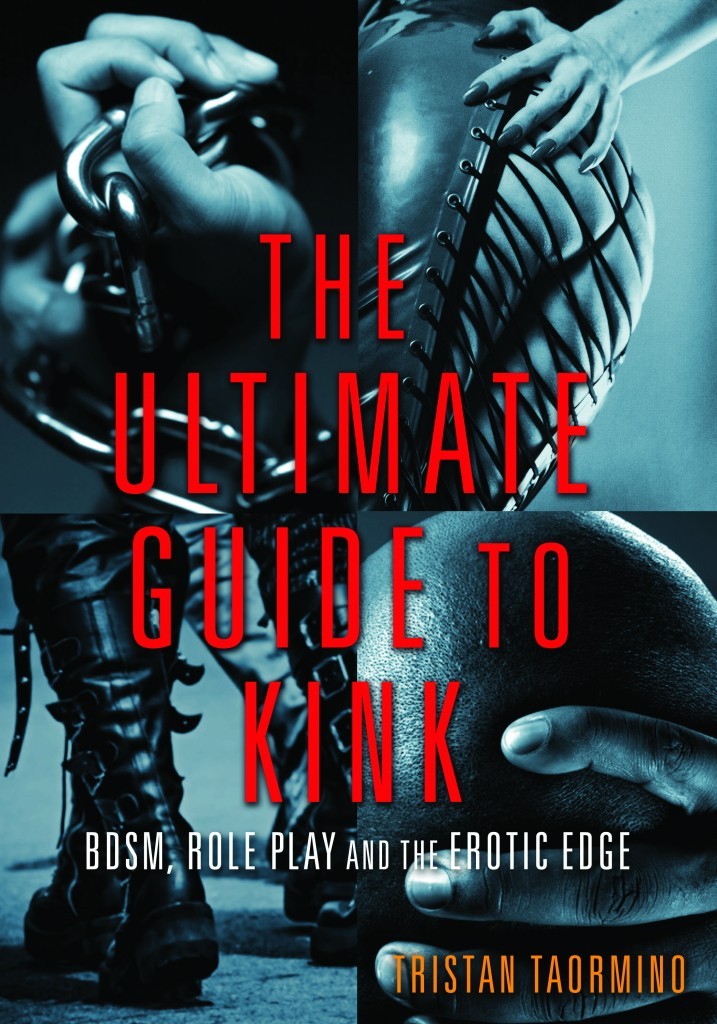 From the description:
The Ultimate Guide to Kink is the first major guide to BDSM in a generation—a bold and sexy collection of essays that run the gamut from expert how-to tutorials to provocative essays that delve into complex questions about desire, power, and pleasure. The book brings together diverse voices from the kink community in an unprecedented way: each chapter is written by a different sexuality/BDSM educator.
From Dirk Hooper:
Imagine gathering many of the greatest minds in BDSM and alternative sexuality, and then getting the opportunity to hear their philosophies, experiences and instruction on every broad kinky topic. That's the premise behind The Ultimate Guide to Kink: BDSM, Role Play and the Erotic Edge edited by Tristan Taormino, and spoiler alert – it delivers. Read the rest of my review here.
"The Ultimate Guide to Kink" on Amazon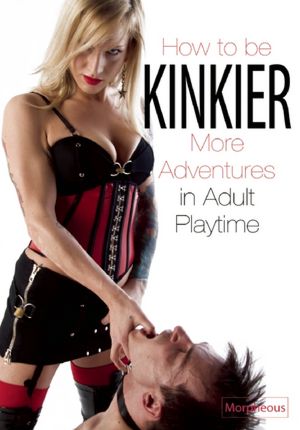 From the description:
Following the incredibly popular first book in the series, How to Be Kinkier dives deeper into the world of BDSM in the same accessible and fun style. With over 200 gorgeous full-color photos and 20 sexy step-by-step photo essays, this book educates and excites at the same time. Having introduced readers to the fun and fabulous basics of adult play with his first book, Morpheous now takes his audience on a trip into the naughtier side of their personalities.
From Dirk Hooper:
There is solid advice and there's a lot of material to consume here (320 pages worth).  As a sequel to the book "How to be Kinky: A Beginner's Guide to BDSM" this book explores the issues and challenges that a more seasoned player will encounter.
The highlights of the book are the subjects of advanced negotiation, polyamory, sex toys, general safety and how to organize an event or a group.  Information on some of these subjects is scarce or scattered around the internet.  "How to be Kinkier" gives these topics a long overdue discussion. While it's not comprehensive, the book covers them in a unique and informative way. Read the rest of my review here.
How to Be Kinkier: More Adventures in Adult Playtime on Amazon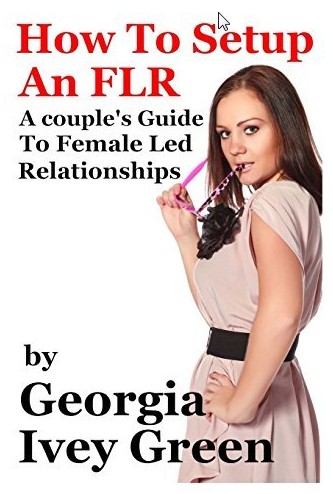 From the description:
How To Set Up An FLR' is a straight froward, no nonsense book that tells it like it is. Georgia Ivey Green (also known as Mistress Ivey) tells her readers the truth about Female Led Relationships instead of feeding their fantasies like so many others have done in the past.
She talks about real life and how to implement a female led relationship that fits you in real life, not in some fantasy you may have picked up from the Internet. Couples gain the knowledge to avoid common pitfalls and ease into an FLR where both parties can feel comfortable. She takes the fantasy out and puts the reality in.
From Dirk Hooper:
I'm a big proponent of female domination and the barrier to getting more women involved tends to be misinformation or a lack of good information. "How To Set Up An FLR" will give women excellent information presented in a frank and simple manner. While some of it may be titilating to male readers, it's really intended to be read by women who are interested in introducing female domination into a relationship. If you're a woman interested in domination this book is a great place to start your journey.
How To Set Up An FLR: A Couple's Guide to Female Led Relationships on Amazon
---
Fetish, Kink and BDSM Art and Photography Books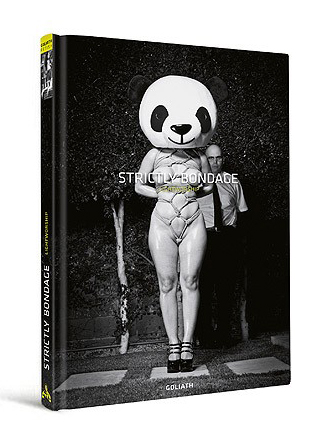 From the description:
Ravishing girls, naked and tethered. Tied up with expertly applied knots, these innocent young creatures are at the tantalizing mercy of their lascivious onlookers.
Strictly Bondage is a must for bondage fans and lovers of kinky photography alike. Provocative, arousing and absolutely captivating.
From Dirk Hooper:
You can draw a direct line between Lightworship's photos and vintage pulp novel covers.  The women in these photos are in distress and the men are in charge.
There's a sequential nature to these photos, where you are given a cinematic scene and invited to fill-in the story before and after the shot.  Some photos catch the action just as flesh meets flesh.
Given the cinematic nature of these photos you could put Lightworship in the same category as artists like Gregory Crewdson. Read more of my review here.
Strictly Bondage (Erotic Photography) by Victor Lightworship on Amazon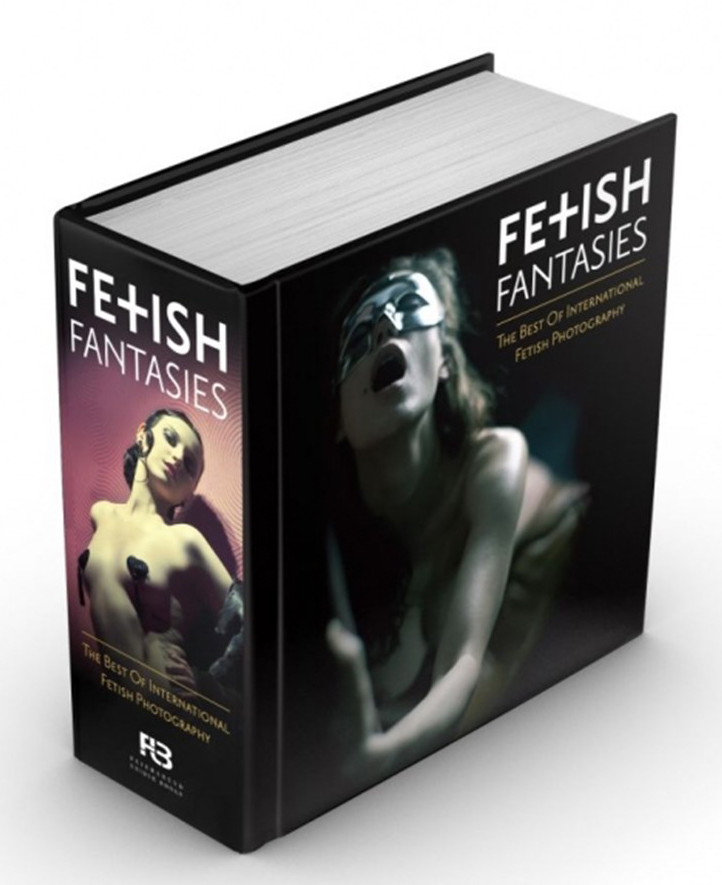 From the description:
This lavish collection takes you on an exciting journey into the realm of the imagination. In "Fetish Fantasies" numerous prestigious photographers from all around the globe present their own interpretation of fetish photography. Regardless if it's BDSM, leather and lace, roleplay or romantic glorification – the imagination knows no boundaries. The result is an exciting and inspiring visual trip that proves that imagination is the foundation of all eroticism.
– An exciting journey into the realm of the imagination
– Cutting-edge photography
– Lavish, glossy, comprehensive
– Daring, erotic, challenging
From Dirk Hooper:
This is straight-up bias folks, because I'm in this book.
Let's seperate me from the mix though and tell you that this is a thick, glossy, beautiful collection of photos that includes many of my own heroes of fetish photography. I'm so proud to be included among these great photographers.
If you love fetish photography then you'll love this book. (I'll be glad to sign it for you too.)
You can buy this book directly from the publisher who is in Germany.
---
I'll be adding to this list regularly and I'm looking for new books to review, so check back here often.