March 8, 2023

Dirk Hooper

3
It's been a long road
I'm kind of emotional right now because I wasn't sure if I'd ever get back to this point. I'm officially making the announcement that I'm back as a comic creator, I'm now creating kinky comic books, and you can see the evidence of that in the first completed page of comic art that I've done in over two decades. And, my first fully-colored comic page ever!
For those who don't know, I wrote, penciled, and inked, several self-published comics in the 90s. The work I did for Rough Cut 1 and 2, plus the Bad Girls comic, was printed and solicited through the distribution networks at the time and ended up in comic shops in North America. They also led to being a guest at a bunch of comic book conventions that I attended with my creative partners. Four of us created a creative art studio named Rain King Studios that still exists today and includes three of my best friends.
In the late 90s, after attempting to make some headway as an illustrator, I decided to walk away from doing comic art and focused on photography for about 15 years.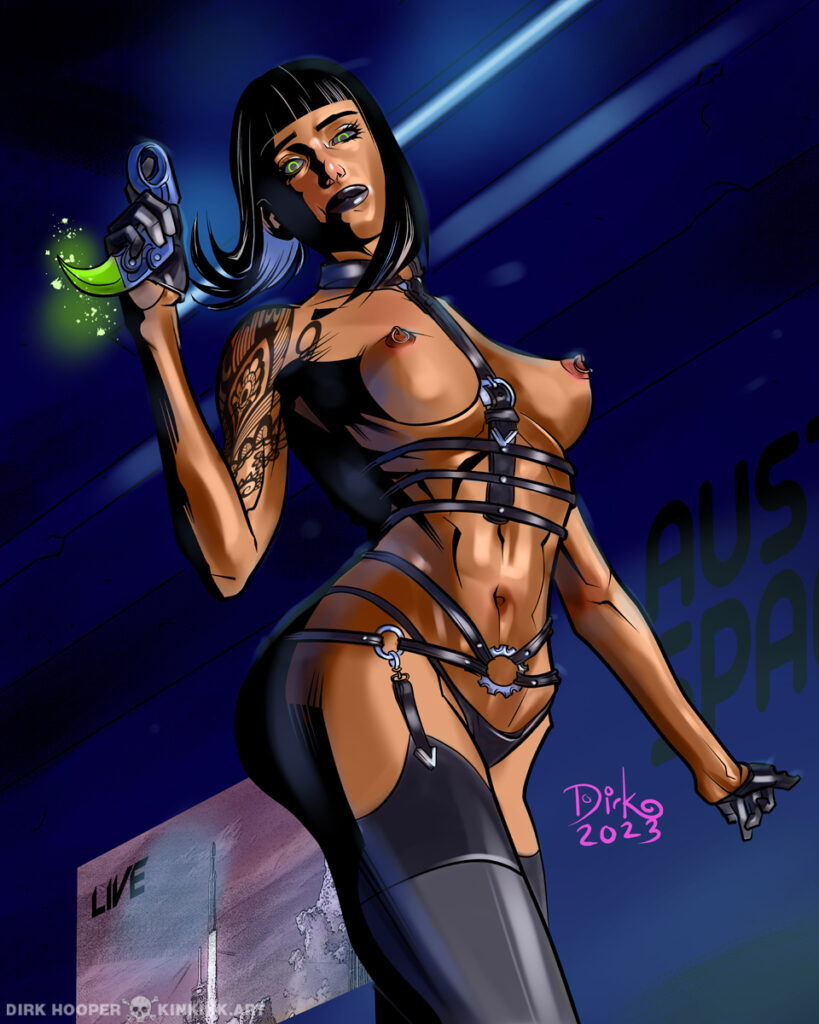 My Patreon
See all the comic pages of Nether Regions and Twisted as they are created, be a vocal part of the creation process, and help support the comics by signing up at my Patreon account.
You'll see the pencils, inks, and color, plus the final versions of each comic page. Plus, you'll see all the erotic illustrations and writing that I do for subscribers now.
Join here: https://www.patreon.com/DirkHooper
Back to art, but with a goal
I returned to doing artwork in 2015, but this time I wanted to learn a new method… digital art.
Most of my favorite comic artists work digitally now and I didn't have access to the art studio space I used to, so doing it on my computer was my best choice.
In 2018 I had progressed enough that I started offering commissioned portrait art. And I've re-established myself as a femdom, fetish artist, over that time.
The thing is… I wanted to get back to fetish comic books all that time. I just didn't know how long it would take, or if it would ever happen. There were a lot of people suggest doing comics too (a LOT)! Most people outside the industry don't understand how much work goes into a comic, or what you have to know to pull it off. Yes, I could have just done comics and not worry about how good they were, but it wasn't worth it to me, unless I could do it at a certain level.
Making the leap to kinky comic books
A few weeks ago I did the illustration for Twisted that you see above. That was a huge step for me and what convinced me that it was time to start doing comics again.
That piece was done entirely without photo reference. The character and background came out exactly like what I had in my head. It was a big deal to get something that I felt good about and that I knew I could replicated… panel after panel, page after page, comic after comic.
I was going to do the Twisted comic first, but it occurred to me that jumping in on a full comic, after taking two decades off, was not a great idea. I was using an entirely different method this time.
So, I started last week with a short story. And you can see the first page at the top of this post.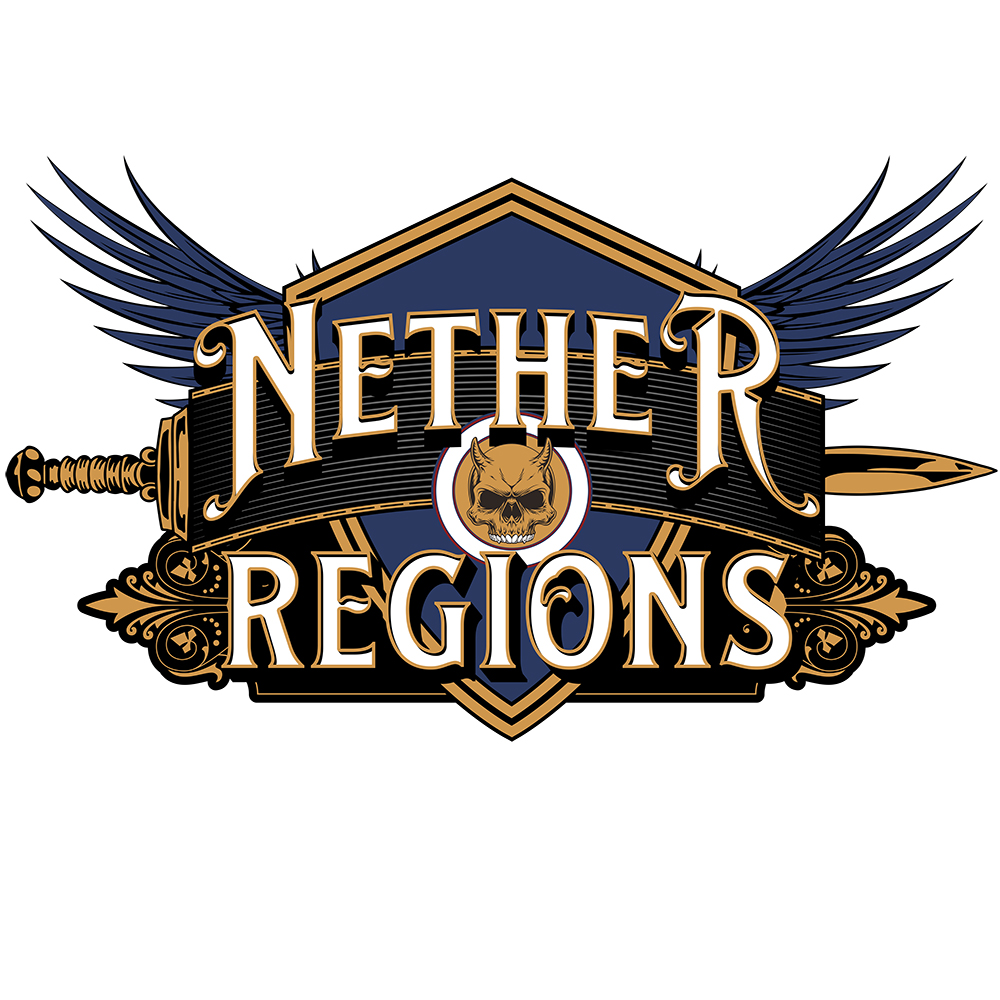 What's next
The first project is "Nether Regions," which is an kinky fantasy comic book. I'll be doing short stories and experimenting with Nether Regions online.
I'll also be writing and illustrating an adult cyberpunk comic named "Twisted.
My Patreon account
I'll be posting every step on my Patreon account. I set that up over a year ago to give me a place to offer my most explicit art and writing for superfans. I share behind the scenes stuff, get your advice, and show the final results to subscribers. And, you can watch these projects as they are created.
There's art and writing there right now that's never been seen anywhere else.
Maybe most important, your support will help me create new kinky comics, art and writing, that wouldn't exist otherwise.
If you're interested in joining that journey on Patreon account, then please visit here.
Please tell me your thoughts about my first comic page and where I'm going next below!
Thanks to everyone who has supported me to this point. I deeply appreciate all of you!