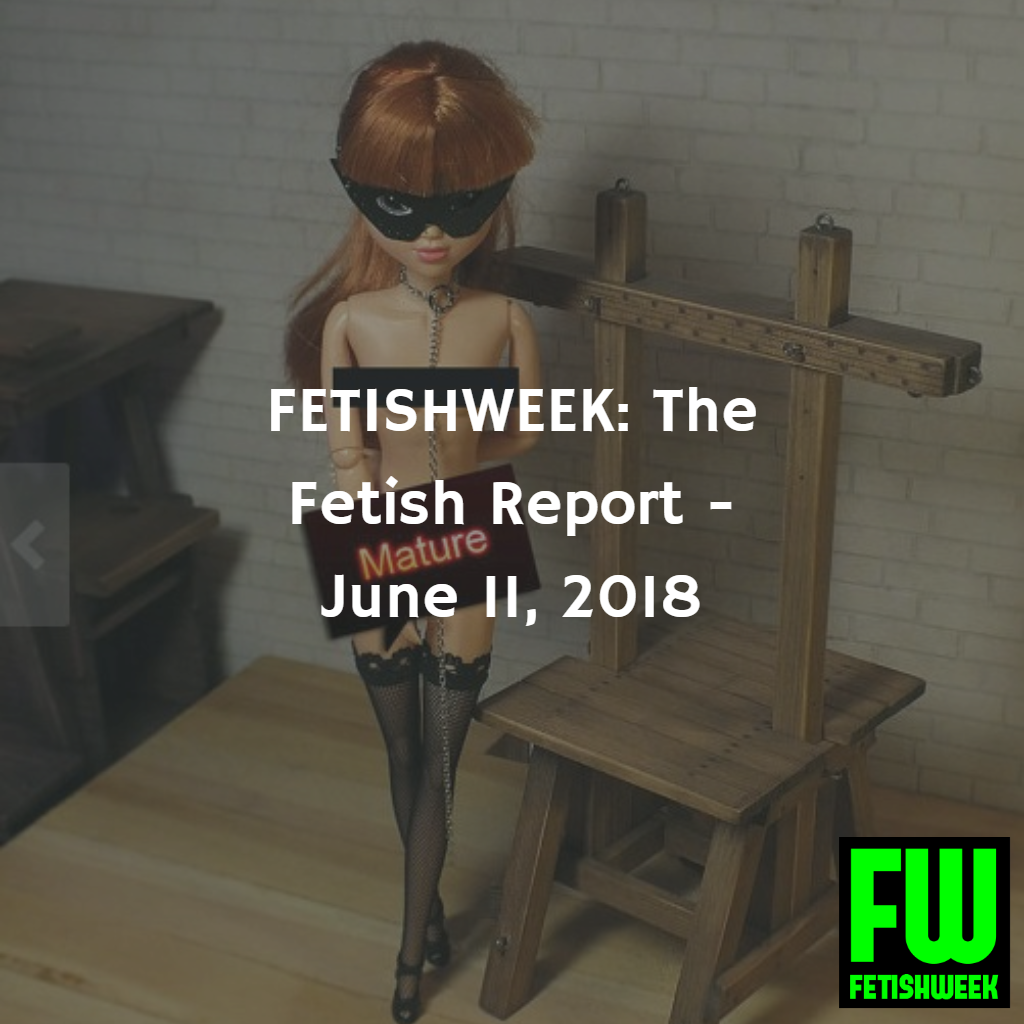 FETISHWEEK: The Fetish Report – June 11, 2018
Fetish, Kink, and BDSM in the News
Harper's Bazaar Makes the Case for BDSM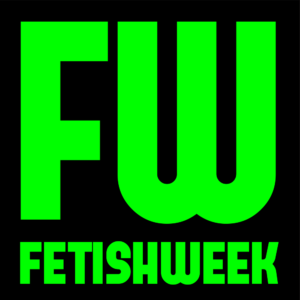 I've been an active member of the BDSM community for 20 years and I can tell you the last five years have seen an amazing turnaround in the public perception of BDSM.
What's really exciting is how not only is there more interest, and more respect, about kinky sex, but lately that positive news has been bolstered by science.
Harper's Bazaar has compiled a lot of great information from the science, psychology, and health sectors, that paints BDSM relationships in an exceptionally positive light.
It was only five years ago that the DSM-5 depathologized kinky sex. Since then, there has been a number of studies that say BDSM is not just okay, but it actually makes you more healthy than your vanilla peers.
This Harper's Bazaar article includes much of that science, explains what they call "flow," and even breaks down how kinky sex can help you differently if you're a dominant or a submissive.
I can't recommend this article highly enough, and please share with your friends (and lovers).
https://www.harpersbazaar.com/culture/features/a12231118/how-kinky-sex-leads-to-career-success/
---
The Boundary Between Abuse and B.D.S.M.
When The New York Times runs an extensive article on BDSM it's big damn deal. The NYT is where the American media gets its marching orders, and this is a substantial article that talks about recent news events, and the difference between consensual BDSM, and abuse.
What's so amazing about this article is the respect and reverence members of the BDSM community are afforded. They speak to members of the Eulenspiegel Society in Manhattan, and present one of best explanations for Safe, Sane, and Consensual that I've seen on the internet. Mollena Williams is interviewed in the article and that means that the NYT really did their homework on this one.
Tying into my feature article above, this is a watershed moment for the kink community. Seriously, these two mainstream articles in one week are huge.
https://www.nytimes.com/2018/05/23/style/bdsm-kink-consent.html
---
You can buy teeny-tiny bondage equipment for your dolls
Metro UK ran a fun story on how people are hand-crafting quality bondage devices for Barbie dolls.
This story has gained a lot of attention when I shared it on Twitter and Facebook, so I included it here.
https://metro.co.uk/2018/06/03/can-buy-teeny-tiny-bondage-equipment-dolls-7598153/
---
Men With Armpit Fetishes Talk About Hair, Smells and Keeping Secrets
Vice is always sharing interesting articles about kink and BDSM.
This week they addressed armpit fetish and how it raises more eyebrows than golden showers.
They talk about the history of armpit fetish, speak with several people who enjoy it, and even talk about the science behind this fetish.
https://www.vice.com/en_ca/article/qvnz95/men-with-armpit-fetishes-talk-about-hair-smells-and-keeping-secrets
---
Tweet of the Week
Teased & edged over & over by the gorgeous @misssarahjessic pic.twitter.com/JUWs5eixoA

— Mistress Sidonia (@EnglishMansion) June 6, 2018
---
7 Ways to Keep the Spark Alive When You're Already Kinky
Pride presents a practical set of ideas on how to mix things up, even when you're already doing things kinky.
All of these ideas are great and obviously written by someone who knows what they are talking about (versus what we usually get in the press).
https://www.pride.com/sex/2018/6/04/7-ways-keep-spark-alive-when-youre-already-kinky#media-gallery-media-1
---
MONTREAL FETISH WEEKEND 2017 PATRICE CATANZARO FASHION SHOW
Montreal Fetish Weekend is coming next month! This is a recently-released look back at the sexy fetish fashions from last year's show.
---
Sex Ed Vloggers Say YouTube Is Censoring Their Video
The New Puritan Movement continues as Vice looks into YouTube censoring the search results for those who are doing sex education videos.
Stay informed! We're under attack.
https://broadly.vice.com/en_us/article/9k89wv/sex-ed-vloggers-say-youtube-is-censoring-their-videos
---
Dirk Hooper Posts, Podcasts, and Appearances
Breakdown of "Saraya" and Thoughts on Digital Art
I talk about digital art, where I've been, where I'm going, and do a breakdown of a recent digital art piece on Domina Saraya in this post.
http://www.dirkhooper.com/breakdown-saraya-thoughts-digital-art/
---
Step-By-Step Breakdown of "Gorilla Astronaut" by Dirk Hooper
I've been playing around a lot with my digital art style, and this is a piece that I did for fun, and to learn.
Is there any better reason?
http://www.dirkhooper.com/step-by-step-breakdown-of-gorilla-astronaut-by-dirk-hooper/
---
Featured Art and Profile in Kink Weekly
This week, the good people at Kink Weekly are running a great bio and several of my photography pieces in their articles.
Please go check out all of these articles and tell them Dirk sent you!
http://www.kinkweekly.com/this-week-in-kink/week-kink-june-11-2018/
http://www.kinkweekly.com/article-baadmaster/the-punishment-dilemma/
http://www.kinkweekly.com/article-guest-author/why-it-broke/
http://www.kinkweekly.com/erotica/trespasser-part-1/
---
The photo in the header is from the Etsy account mentioned in the Metro UK article about tiny bondage furniture. You can see more of that great work here: https://www.etsy.com/shop/BdsmFan
Please tell me what you think about these news stories below in the comments, or add your own news story!
If you have something you'd like to include in the next FETISHWEEK: The Fetish Report, then contact me directly at: dirk@dirkhooper.com