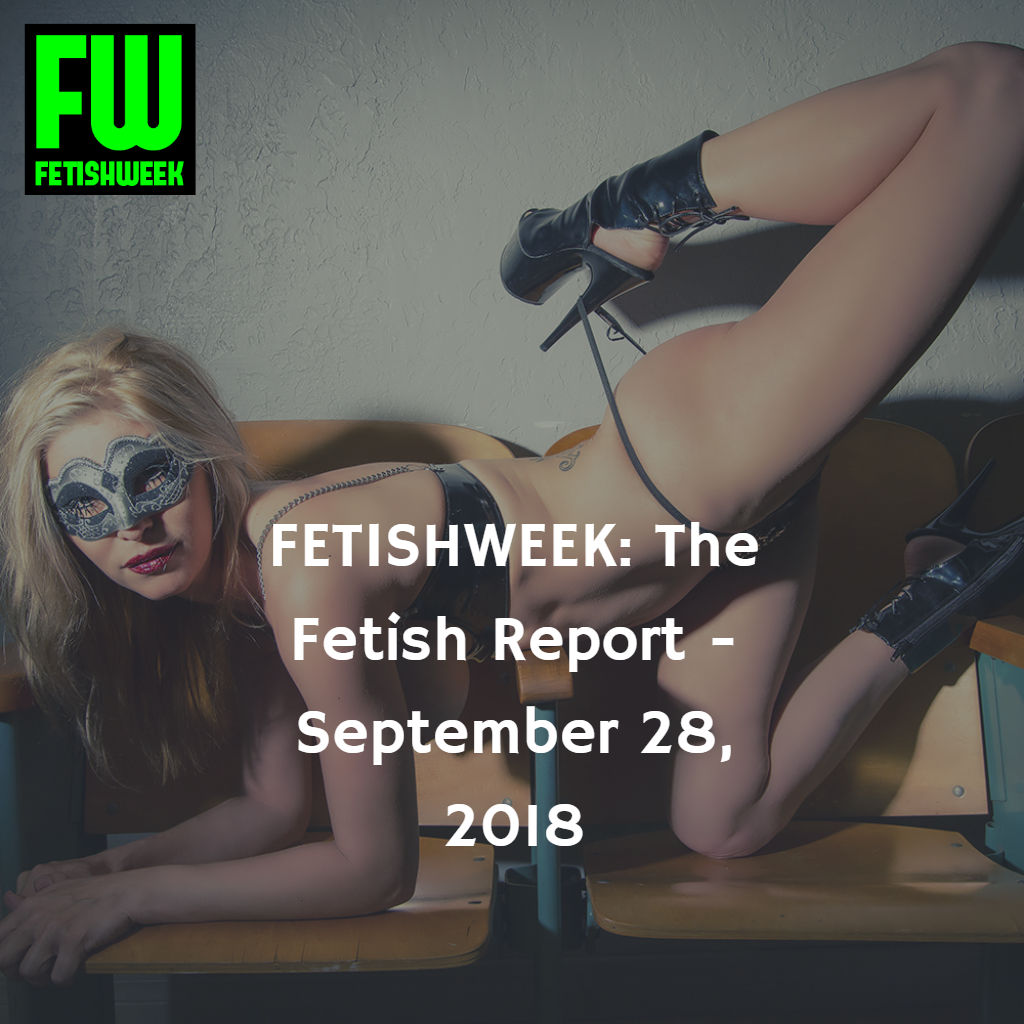 FETISHWEEK: The Fetish Report – September 28, 2018
Fetish, Kink, and BDSM in the News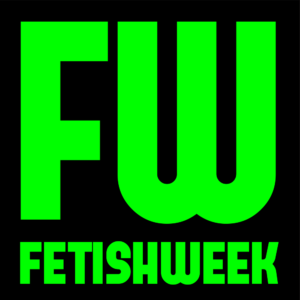 Should Kinky People Be a Protected Class?
The article below brings up a very interesting subject. Should kinky people be a protected class?
What I know from my own personal experience, my interaction with the BDSM community and following this subject closely for 30 years, is that people who are kinky absolutely are threatened with their jobs, in divorce proceedings, child custody hearings, and other situations. This is not an opinion. This is a fact.
UC Santa Cruz researcher Sam Hughes argues that "those who engage in taboo sexual activity are often discriminated against in ways he says are comparable to those experienced by members of the LGBT community. He contends that one solution to this would be to treat these individuals as part of a "protected class." Groups with protected class status are legally protected from employment or housing discrimination."
What do you think? Tell me in the comments below.
https://www.campusreform.org/?ID=11319
---
FOSTA Rears It's Ugly Head Again
A few months ago I ran an article on how FOSTA/SESTA in the United States and laws passed in other parts of the world are leading the way in a New Puritan Movement. (You can read the article here.)
Now, under the cloak of the press coverage of the Kavanaugh hearings, the United States House of Representatives passed another sweeping bill which not only violates the rights of sex workers but the rights of all American citizens and the United States Constitution itself.
You need to read this and be informed. Let me say simply that the United States government is in a power-grab that is scary and un-American to the core. (And if you think it's just Trump and the Republicans, you better wake up! Democrats are standing side-by-side with Trump on this issue.)
https://avn.com/business/articles/legal/fosta-for-nonprofit-groups-bill-quietly-passes-house-wednesday-800916.html
---
Folsom Street Fair emphasizes consent in advance of the 2018 event
This weekend is the Folsom Street Fair again, and they are issuing a reminder that we can all use.
There are some exceptionally wild outfits and activities that take place during the Folsom Street Fair, but the organizers are asking us to not take nudity, or gear, or anything else as a form of consent to touch or engage with the public. As always, you should ask before you get involved with other people's activities and be respectful of them, no matter what they are wearing… or not wearing.
https://www.sfchronicle.com/style/article/Folsom-Street-Fair-emphasizes-consent-in-advance-13257872.php
---
Kink, sex, and leather: The wildest photos from Folsom Street Fair through the years
Speaking of the Folsom Street Fair, SF Gate is running a gallery of photos from recent Folsom Street Fair events. It's some great stuff you should check out. This is a good representation of kinky people having fun together.
https://www.sfgate.com/lifestyle/article/folsom-street-fair-photos-when-where-2018-13247983.php
---
Being a Professional Dominatrix Doesn't Make Me a Bad Mother — It Actually Made Me a Better One
I love the shit out of this article that was written by a mom who is also a professional dominatrix and absolutely refutes the ridiculous reflexive negativity that typically comes from the crowd when sex work in general or professional domination, in particular, is discussed.
Do you want to know what female empowerment really means? Read this article.
https://thestir.cafemom.com/love/214639/sex-worker-bad-mother
---
Zelda Williams exposes the mundane lives of dominatrixes in NSFW Shrimp
How cool is this? Zelda Williams, daughter of Robin Williams, wrote, directed and co-starred in this pilot episode of "Shrimp" which is set in a professional dungeon.
It's pretty damn good, both because it's respectful to the BDSM community and professional dominatrixes, AND because it's well-written, directed well (kudos to the cinematographer too) and the actors and characters are compelling.
You can watch it right here! The full pilot episode is below.
Shrimp from Zelda Williams on Vimeo.
---
Grandmother, 67, reveals how she became a DOMINATRIX following her divorce – and gets middle-aged men to clean her house while wearing French maid outfits
Mistress Sophia, a 67-year-old grandmother, took up professional domination after her divorce and business is booming!
What I think this article graphically demonstrates is that, unlike many other forms of sex work and modeling, is that kink can be done well into years when most people are retiring. Older kinksters are often revered in the community and valued for their experience and knowledge.
That's a very positive message.
And, by the way, she's hot! Go see!
https://www.dailymail.co.uk/femail/article-6214005/Grandmother-67-reveals-DOMINATRIX-following-divorce.html
---
Dirk Hooper Posts, Podcasts, and Appearances
Ask Dirk!
I'm launching a new column right here on this site. It's called "Ask Dirk!" and it's just like "Dear Abby" for people who are kinky, into fetishes, or involved with the BDSM community.
Send me your BDSM relationship questions now to dirk@dirkhooper.com!
http://www.dirkhooper.com/kink-fetish-and-bdsm-relationship-help-is-on-the-way/
---
How My Love for Female Domination Grew
My friend Mistress Eva posed a question that asked: "tell me about when you first realized you were into Female Domination."
My answer to that question is a full post about how fetish and kink influenced me when I was growing up.
http://www.dirkhooper.com/how-my-love-for-female-domination-grew/
---
Dominatrix in Classroom Photoshoot
One of my favorite shoots with Fawn Marie was taken in the Pole Body dance studio in Chickasaw Oklahoma.
You can see the full uncensored shoot at the link below.
http://www.dirkhooper.com/dominatrix-in-classroom-photoshoot/
---
Please share The Fetish Report with your friends!
Your support and interest are why I compile this news and entertainment for you.
Please tell me what you think about these news stories below in the comments, or add your own news story!
If you have something you'd like to include in the next FETISHWEEK: The Fetish Report, then contact me directly at dirk@dirkhooper.com