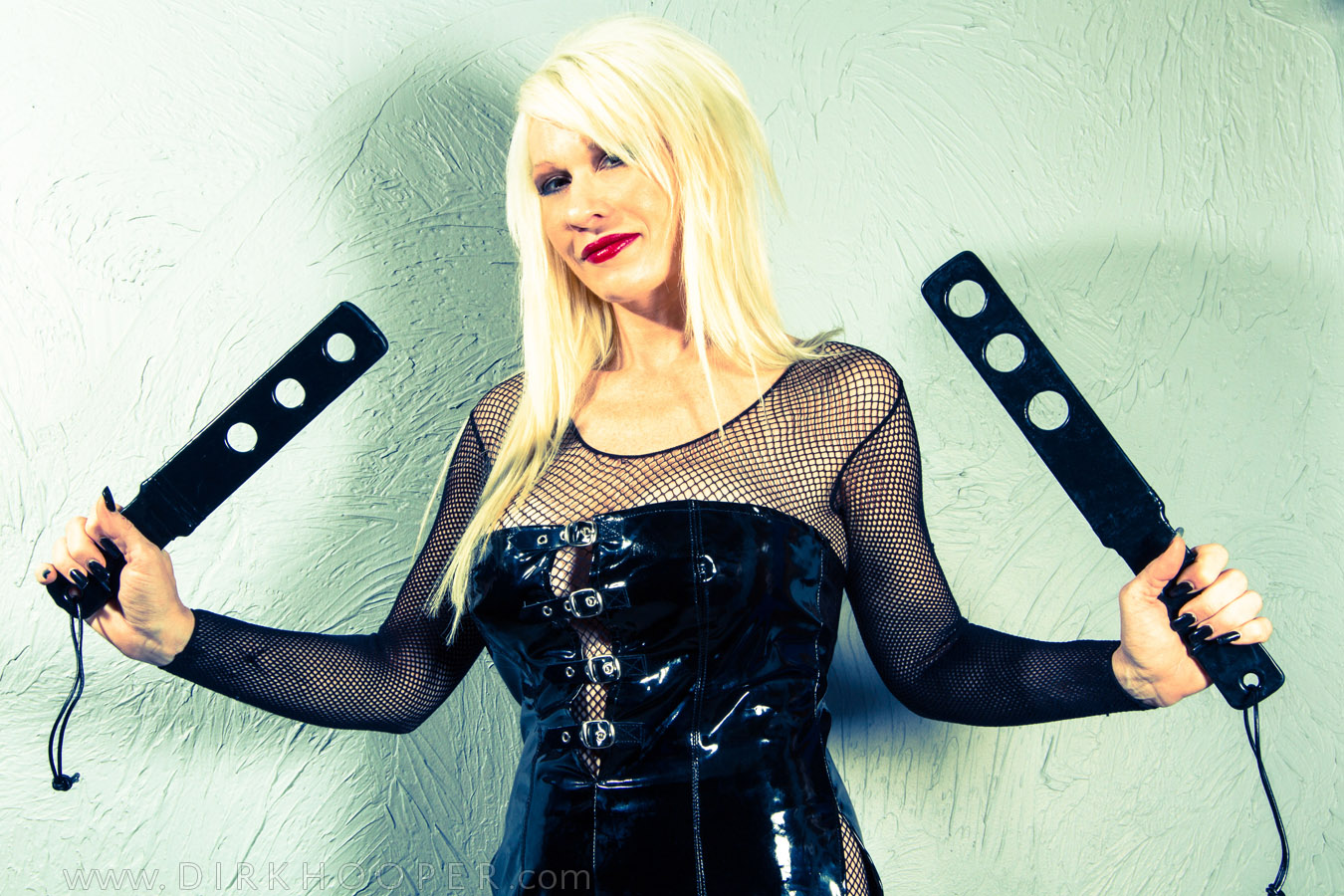 Princess Zoe for Spanksticks with Photos by Dirk Hooper
Princess Zoe is a spokesmodel for Spanksticks so we got some great products to use and review.  Princess Zoe and I did these promotional photos for Spanksticks and they have  used them in social media outlets and created a poster using one of these images for their live appearances.
The products you see here are from the Spanksticks Complete Kit and the Spanksticks Paddle.
I'll be reviewing the Complete Kit soon and you can look forward to a live review of these products on The Fetish Show!
Want to see more Princess Zoe?  Check her out on Facebook and on her own site.
I share tons of good stuff on Google+ if you want to stay in touch.
If you have toys, books or movies that are fetish-related and you'd like to get some more exposure for them, I do reviews and I can get some hot models to pose with your toys as well.  We do reviews on The Fetish Show too.
Please click on the thumbnails below to see the full-size photos.