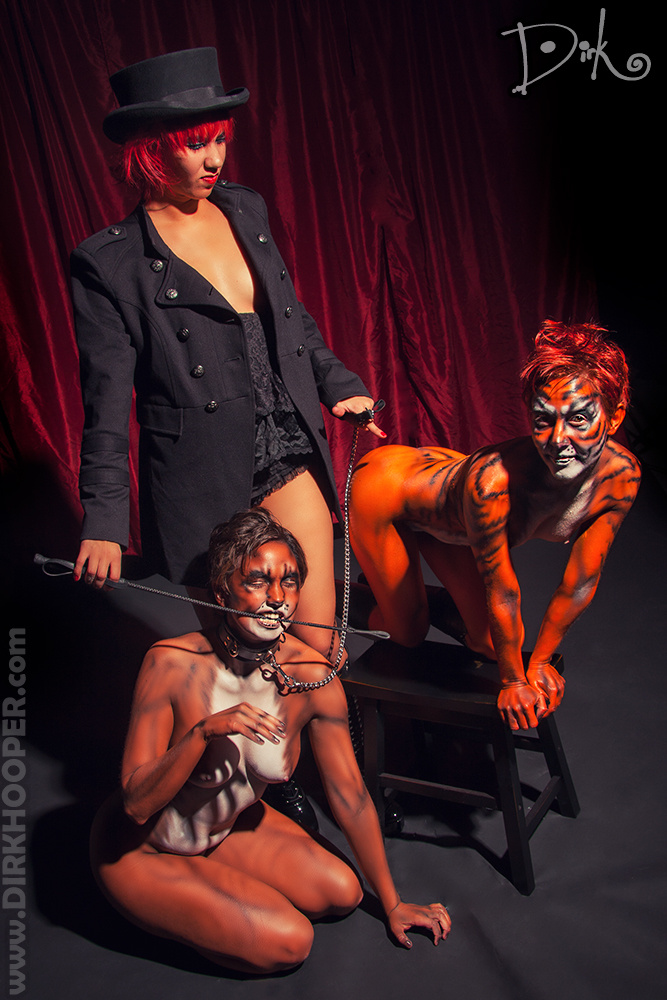 October 5, 2016

Dirk Hooper

15
This set, from several years ago, was inspired by a local erotic art show where the theme was an erotic circus.
I thought it would be fun to do something with a Lion-Tamer and a couple of cats, so I contacted body artist Scott Van Eck and asked if he was interested. The result is what you see here.
Three Toxic Goddess models, Dame Lebeau, Selkie and Loki, really did an amazing job on this shoot. The two "cats" didn't just model for this set… they became cats! It was awesome!
This is a complete re-work of the set and features some photos that have never been seen before.
Please click on the thumbnails to see the full size photos below.