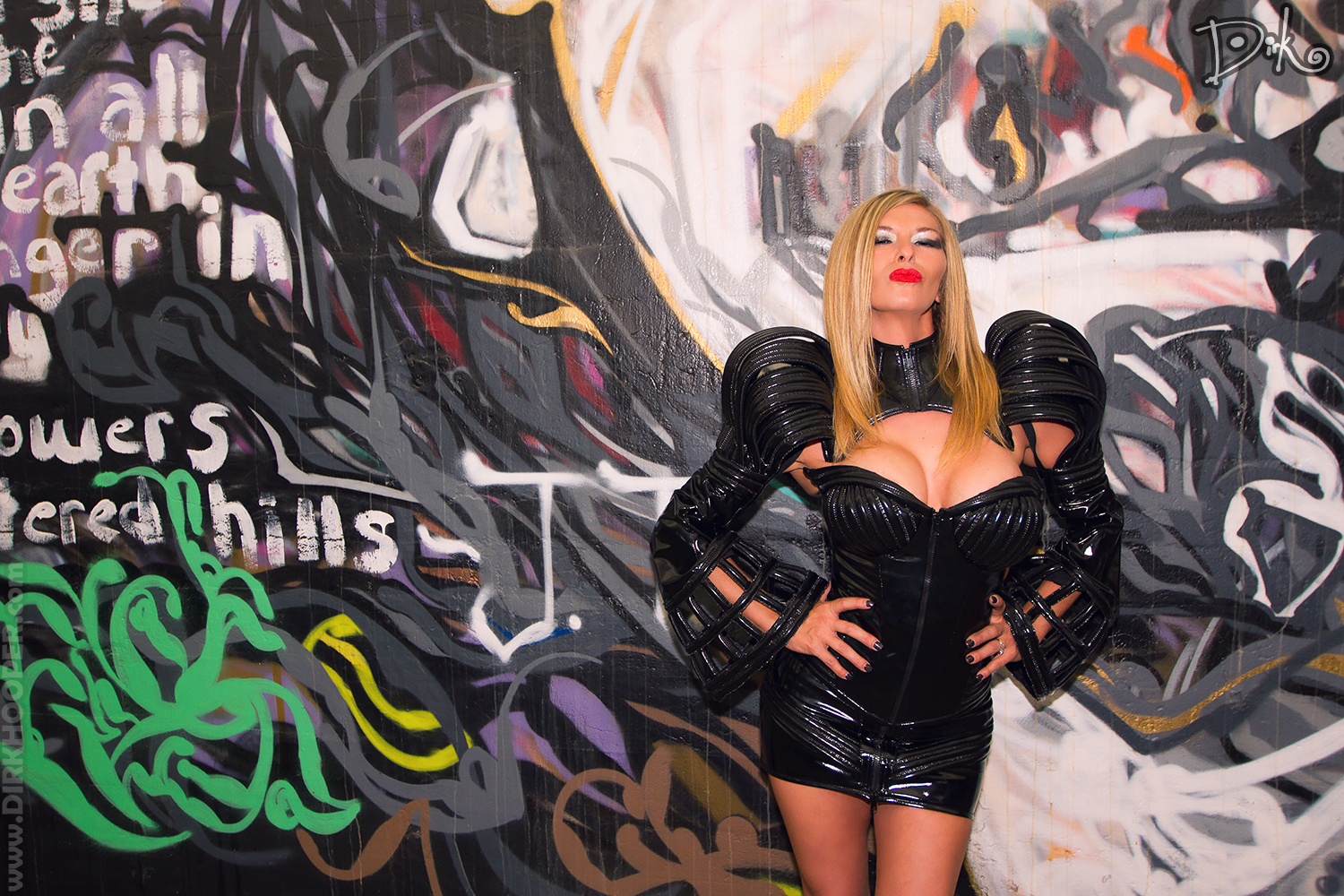 November 5, 2018

Dirk Hooper

6
This set began with a discussion with fetish fashion designer Tatjana Warnecke, who contacted me and asked if I would like to take some photos with some of her beautiful designs.
I immediately accepted her generous offer because I had been a fan of her work for a couple of decades.
She sent me a box of some amazing stuff and I got busy looking for some models.
As always, Fawn Marie came through for me.  I knew with this stunning outfit that I wanted a large bold backdrop, so we went to the revitalized Bricktown area and found a section under a bridge that had received some beautiful public artwork.
One of my favorite things is going out at night and taking photos like this.  I have to admit that it was a rare wonderful occasion have such great fashion, a great model, and a great location, all the same time.
If you like these photos please leave some comments below, and take a few moments to go check out Tatjana Warnecke's website here: https://tatjana-warnecke.com/
Tell her that Dirk sent you!
I can see more of Fawn Marie on her Facebook page here: https://www.facebook.com/fawn.marie.391
Also, if you're a fashion designer or sell clothes and you'd like to donate some pieces for me to shoot photos with I'd be glad to promote you every time I share the photos too. Contact me directly at: dirk@dirkhooper.com
Please click on the thumbnails below to see the full-size photos.